A good builder is one who manages tricky site restrictions without compromising the final result. This was the case with a recent project completed by boutique builder Rosewood Homes.
Called the Serene Abode, this elegant home on Sydney's North Shore was constructed in the Hamptons style with a classic front facade and timber weatherboard cladding.
Rosewood Homes is known for its high-end Hamptons-style homes and Rosewood's Creative Director, Gina Krajc, said that the homeowner was passionate about that aesthetic, approaching them after seeing another of their homes, the Liana.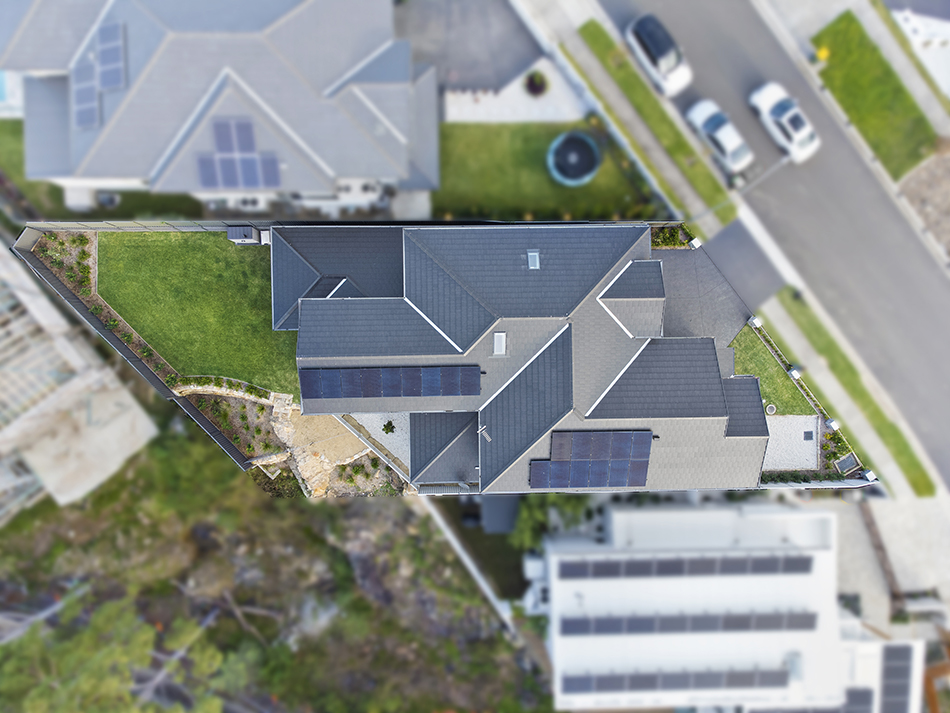 Creating the Hamptons look
"The client came to us because she fell in love with our Liana design," she explains. "She wanted something like that on her site, but her site was a lot narrower. The Liana is 17 metres wide, while her site was about 13 metres wide, so it was challenging."
However, the narrow width was not the only difficulty, says Gina. The site was almost a rhomboid shape, with the front boundaries on a significant rake in relation to the side boundaries.
"We had to design a floor plan around the shape, which was a little bit complicated," says Gina. "It meant that the front facade had a fair bit of articulation, with three steps to it. And similarly at the back, we had to work around that rake. So, there were a couple of steps to the back. However, with that articulation, of course, comes a nice character-filled facade."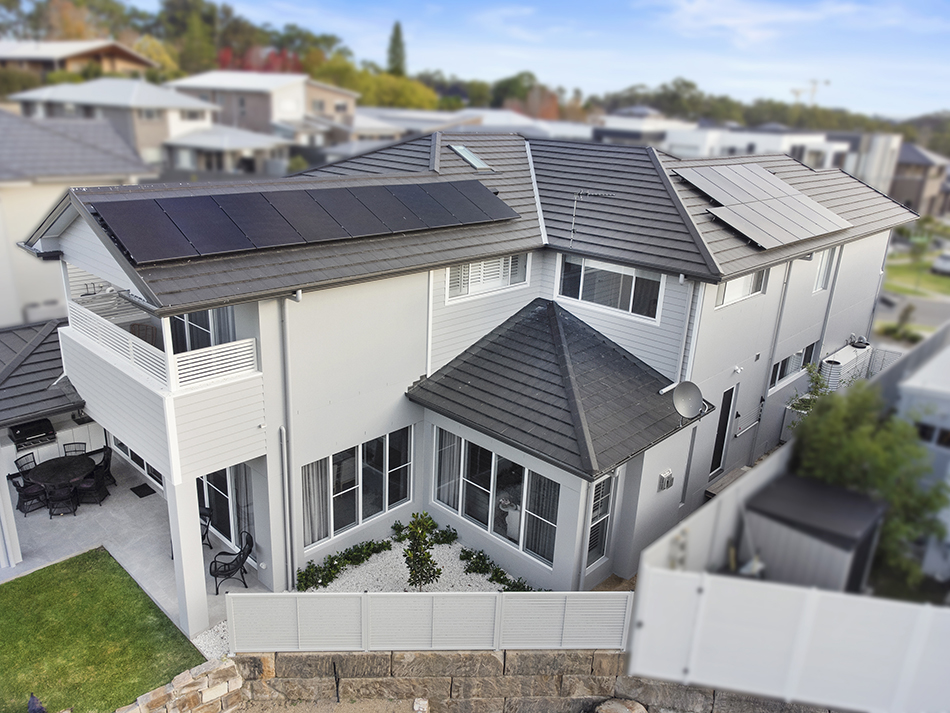 Choosing the right roof tiles
Gina chose Monier's Horizon Concrete tiles for the roof of the house to create a classic, elegant appearance. "The Hamptons roofs are a little bit more streamlined in their look, which is why we chose the Horizon," she says. "The Horizon has a flatter finish especially when paired with the A-line ridge capping."
The site had height restrictions from the local council, which meant it couldn't have a high pitch on the roof, but they didn't compromise the look, either inside or outside, says Gina. A slight slope on the land allowed her to include high ceilings in the open-plan living spaces without impinging on the council height regulations.
"The roof still looked amazing," she says. "We've taken some photography from the front of the top and because of that articulation and that rhomboid shape it is quite a characteristic roof."
Gina says that Rosewood sees the Horizon as being both cost-effective and practical, with a great finish. "It's our standard roof tile," she says. "Nowadays, that's the minimum we offer our clients."
As a boutique builder, Rosewood's clients are usually looking to build their forever home when they chat with Gina about their building project, so quality is important.
"It is definitely more second, third or forever home buyers that are coming to us and they want more quality finishes throughout, and they are a little bit more focused on design and aesthetics," she says.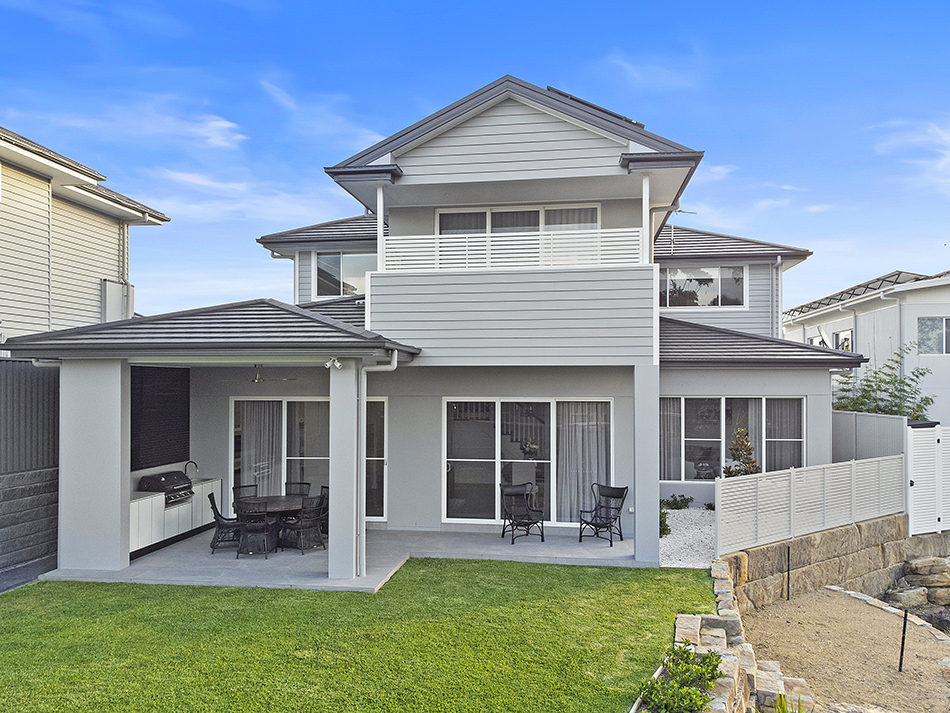 Long-lasting colour
This is why the low maintenance of Horizon is also a big advantage, especially because they add Monier's C-LOC Technology, which provides eight times better colour performance than metal roofing.
"We've had a relationship with Monier for more than 45 years," says Gina. "There's a reason that we stick to them because they really do last the test of time."
About Horizon Concrete tiles
Horizon is the ultimate flat concrete roof tile. Designed to deliver a streamlined look that integrates seamlessly with current trends in Australian architecture. Horizon is available in a versatile range of inspirational colours and will enhance the look of your new home.
For more information on Rosewood Homes, please visit their website.