Ray Adam of E And R Property Services spends a lot of time among new homes, so it makes sense that he knows his stuff when it comes to choosing low-maintenance materials for his own projects.

Working with most of Sydney's large-scale builders, the owner of what is a highly successful cleaning business took his time to plan the best possible way to build a duplex in Oran Park on Sydney's outskirts.

He's in it for the long-term, he says, choosing high quality materials for the build so he could keep the resulting homes as rental investments.

Ray says that he has always wanted to build a set of duplexes as an investment, with a view to perhaps handing them down to his children in decades to come.

"I've got a 12 year old, an 11 year old, and a seven year old," he says. "If you don't start doing something for these kids, I think in 20 years they'll have to go and move two or three hours away. I think families of our generation need to start thinking about the kids. So we need to help them out and get them in the door of our property."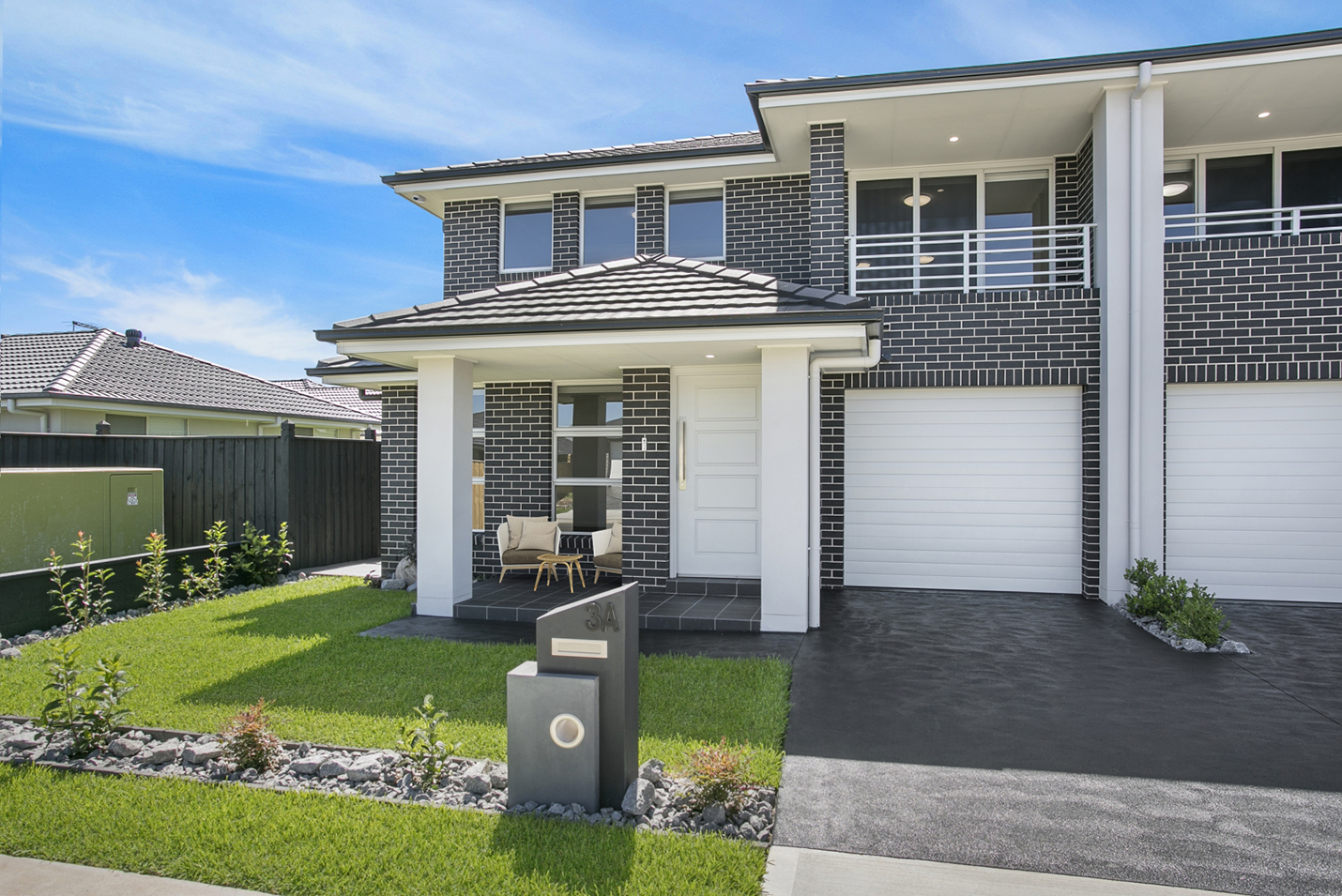 Ray says he has faith in the property market as a long-term investment.

"You never make money in two, three, four, five years," he adds. "It just doesn't happen that way. It's all about hanging onto it and looking at the benefits in the long-term. That's what it's all about."

He sees duplexes as the way of the future, capitalising on limited land releases.
"I've always wanted to do it," he explains. "It's been a dream. My wife and I have been designing these houses for the last two years. We designed the floor plan the way we wanted it."

Ray worked with one of his clients (and good friends), Casaview Homes, to bring his designs to fruition.

"I had pretty much 80% to 90% of the drawings done, so I went up to Casaview and they tweaked it a little bit, and we went ahead and did it," he says. "But it's something that I always wanted to do. I always wanted to build big duplexes. I didn't want small duplexes. These things are 280 square metres each. They're massive. I mean, five bedrooms, media room, you name it, they've got it."

Casaview works exclusively with Monier Roofing and PGH Bricks, so Ray chose Monier's Concrete Atura tiles in Sambuca colour to cap off his pride and joy.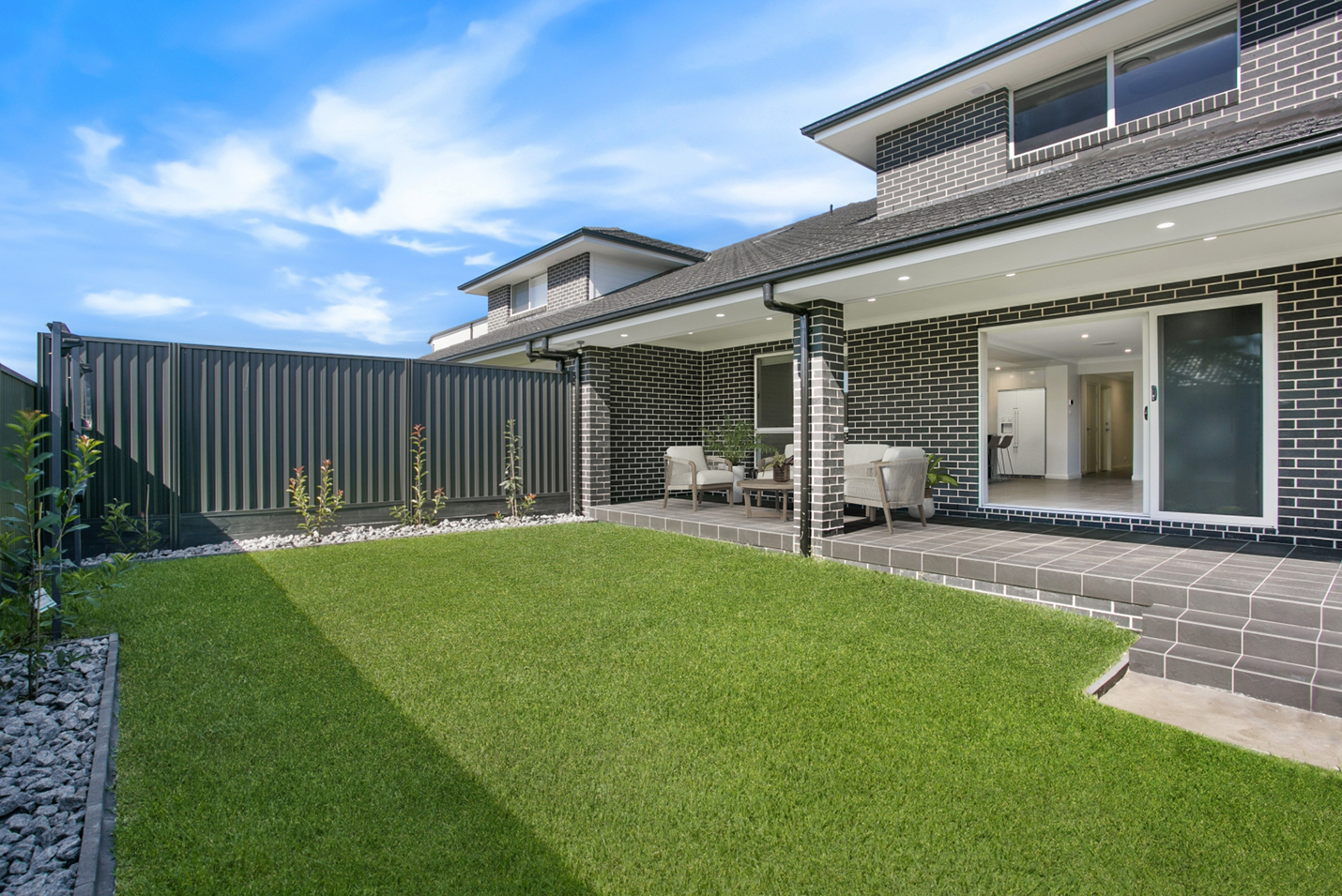 Casaview's general manager, Robert Simonetto, says that their company has been working with CSR companies for more than 20 years and entered into an "exclusive" supply and install agreement with Monier more than five years ago. He says it's a brand they are proud to partner with.

"Monier provides a premium product with great service before, during and after the installation of their roof tiles," Simonetto says. "The Monier team, ranging from sales to onsite installers, brings an expert and proactive approach to all aspects of their work."

"As a builder of multiple homes, this gives my staff and, importantly, our clients assurance that one of the most important parts of their build is being performed with quality product by a professional team."

For his part, Ray has nothing but admiration for Monier, especially the range of colours and choice on offer.

"They've got a good broad selection," he says. "So you can have the basic, you can have the mid-range, or you can buy the premium. The choice is yours. They've got a good range in terms of price points. They offer value for money. I don't think that they're overpriced. I don't think they're cheap."

"The product is obviously locally made and the after-sales service is superb."
5 reasons to choose Monier tiles for your investment property:

1. Locally made products
Locally sourced and made, Monier concrete tiles can be onsite in a matter of days, minimising time delays with trades and helping with coordination of materials.

2. After-sales service
With Monier, you receive personal attention from an account manager, who helps to ensure that your build is stress-free. Ray Adam says that Monier had everything on site within days and made sure he was happy with the product.

3. Longevity
Concrete tiles are the most economical and durable roofing material on the market. They get stronger with age as they continue to harden while being baked in the sun. Monier Concrete tiles come with a 50-year warranty, so you know that your investment property will stand the test of time.

4. Street appeal
Monier Concrete tiles come with new C-LOC technology, which means that they have eight times better colour retention than Colorbond steel, thus maintaining their good looks for longer.

5. Low maintenance
As someone who cleans homes for some of Sydney's leading builders, Ray Adam knows that brick and tile homes are easier to maintain, making them an ideal choice for an investment property as costs are lower and they are less likely to be damaged by tenants.