There is something inherently satisfying in turning an ugly home into a beautiful one – a skill perfected by the resourceful Three Birds Renovation team.
These three clever and stylish women – Bonnie Hindmarsh, Lana Taylor and Erin Cayless – have been renovating, building and restyling homes all across Sydney (and even the far North Coast) for more than five years.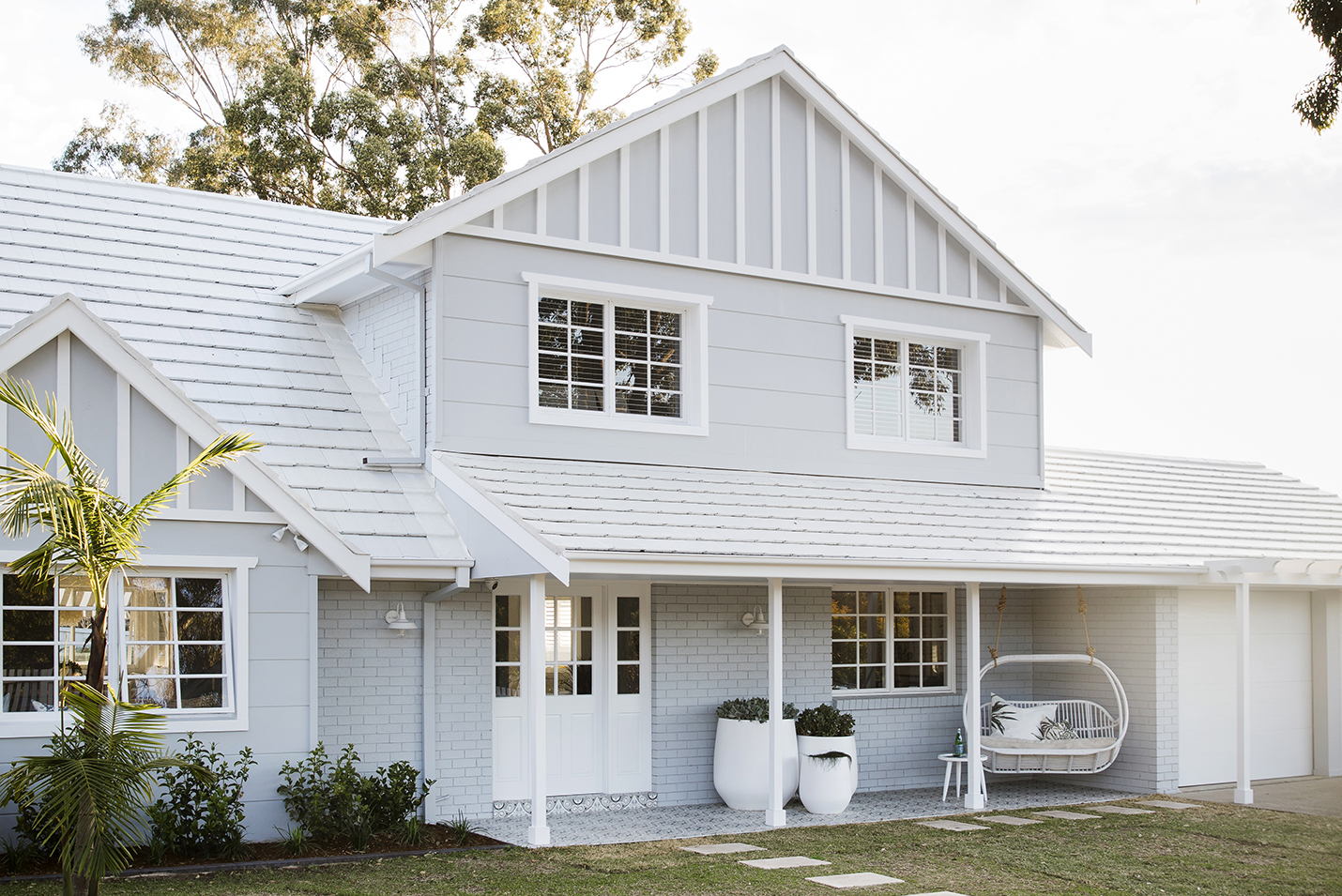 After completing a few buy-renovate-sell projects, plus the transformation of some of their own houses (and we are still getting over Bonnie's amazing coastal barn renovation), they are now renovating homes for special clients in their own inimitable style.
It's a leap of faith for their clients, who hand over full creative control and the keys to the trio, but it has also been an exciting journey to see how the team can find potential in a home that many would pass by.
The Three Birds' latest project is home to a lovely family of five, and a "typical Aussie plain Jane, double-storey, brick build", according to Lana when the team went out to inspect the property.
"She's on a great sized block but is definitely lacking street appeal," she added.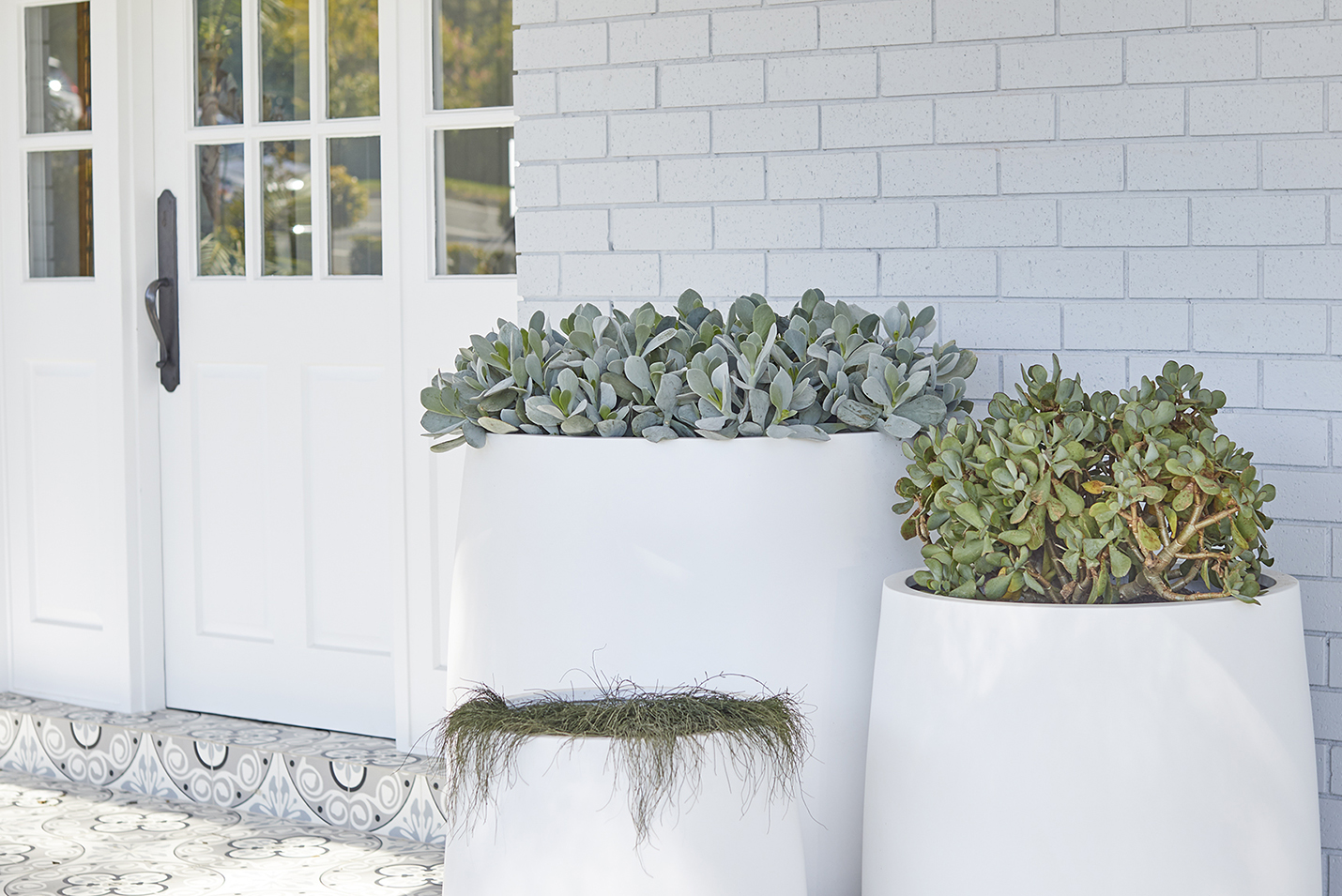 While there is a lot to be done to the dark and dingy interior, the team decided to tackle the outside first – especially the roof, which featured ageing concrete tiles in a dirty grey/brown. Definitely time for an update!
Design queen Bonnie said that while the house was lacking in character, she could see that it wouldn't take much to bring a Hamptons-style aesthetic to the building. "I think it could be a quirky colourful version of a Hamptons home," she said.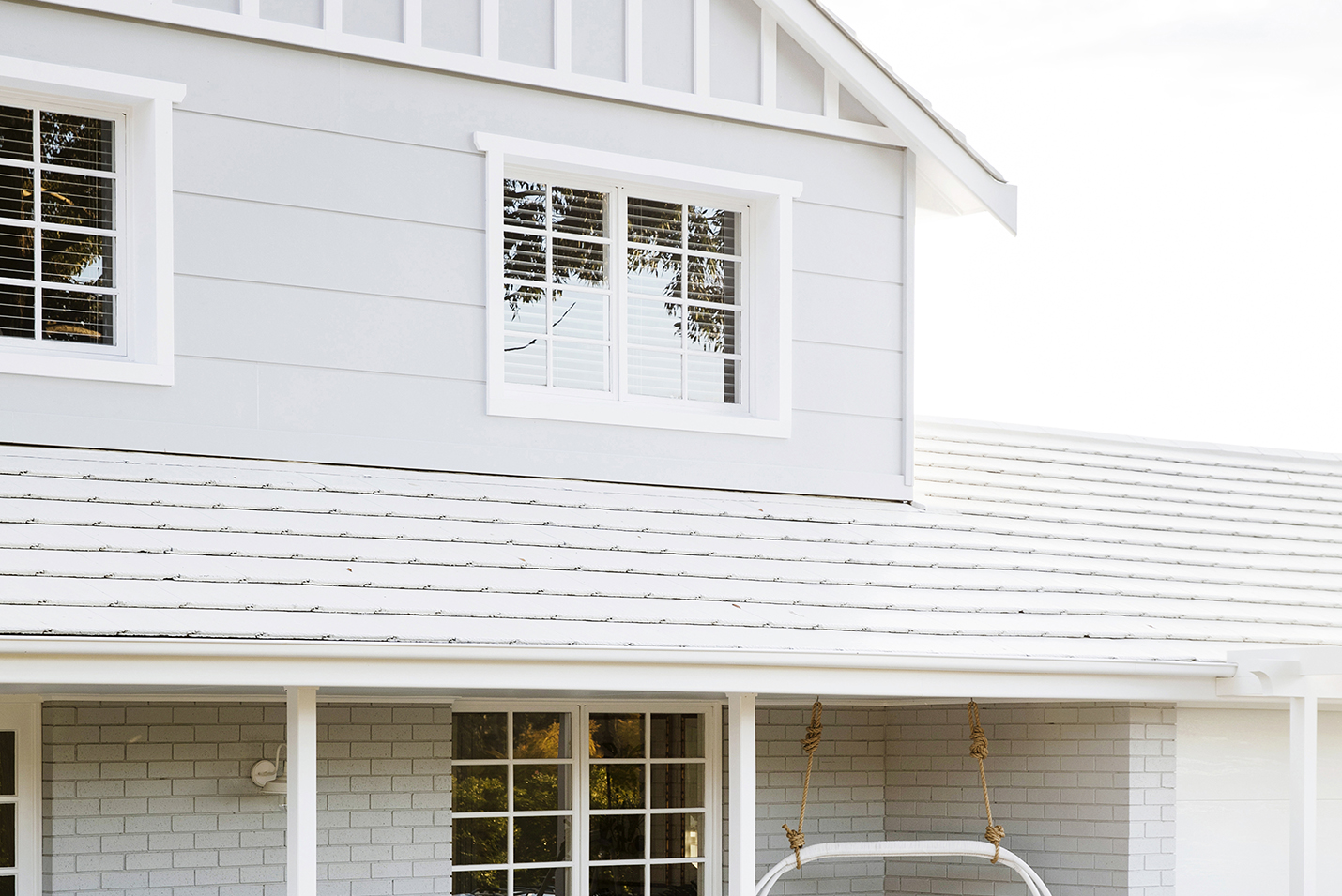 "It already had some beautiful elements and some character to it that I could see," she added. "Adding a tiny bit of detailing is all it needed."
Bonnie explained that replacing the roof would make a huge difference to the exterior of the house, along with some added stylish touches, such as a picket fence, stepping stones to the front door and an arbor entrance on the street.
Lana agreed that the roof was key to the street appeal of the home. "Because of the pitch, you can see a lot of this roof," she says.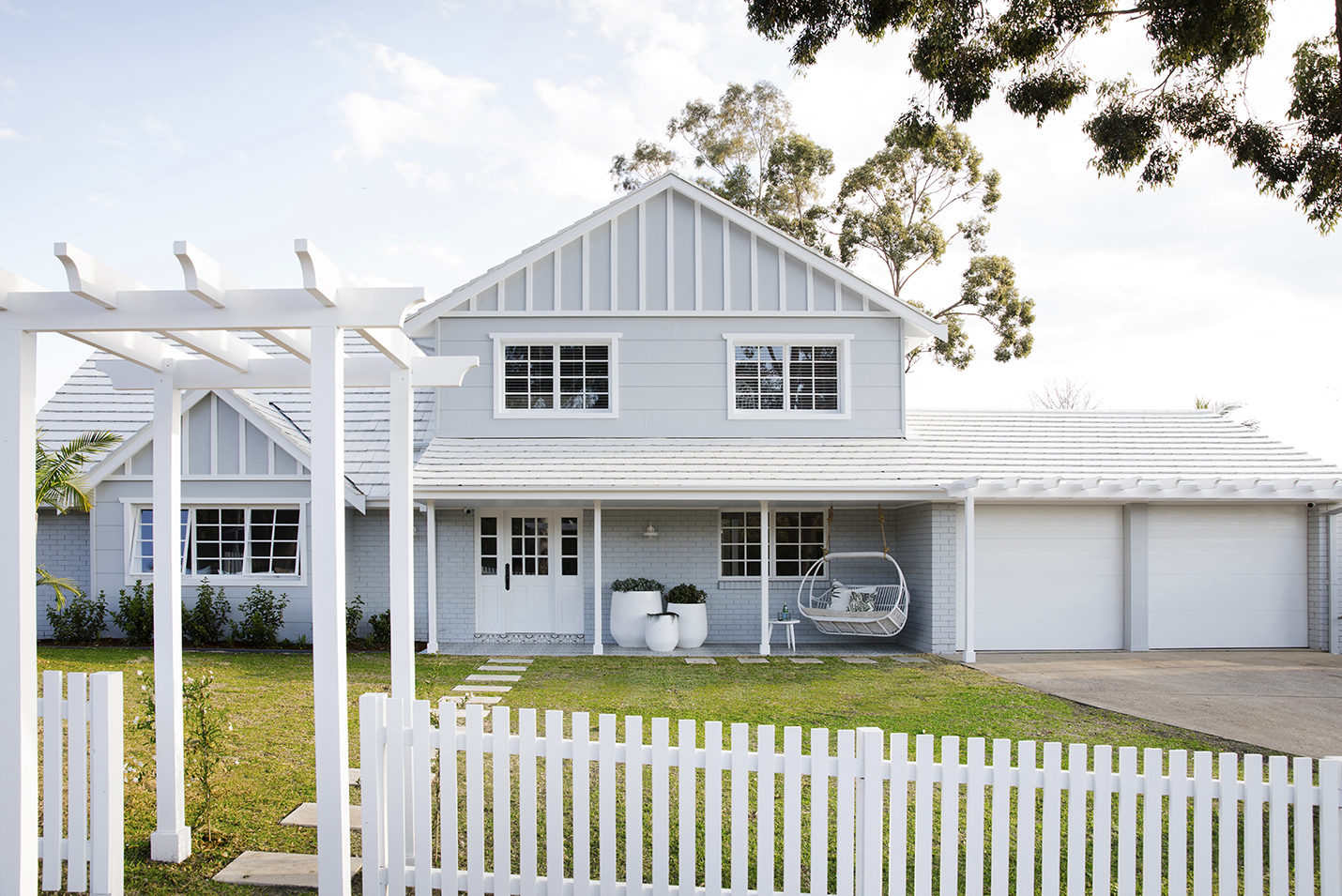 Choosing the right colour palette for the front and the roof tile was important, with the team looking at samples from Monier as well as a variety of paint colours from Dulux.
"They go hand in hand – the decision of the roof tile and the colour of the façade," explains Bonnie.
Bonnie loved Monier's Horizon tile because it was in line with the Hamptons aesthetic. "It's got kind of a rough edge and flat look, so it really gives you that slate look that you are after with a Hamptons-style home," she explained.
Many samples were used, discussed and debated, but the final verdict was Dulux Grey Pail for the exterior, with trims in Dulux White on White, plus Monier's lightest shade, Salt Spray (a favourite of the Three Birds) for the Horizon tiles.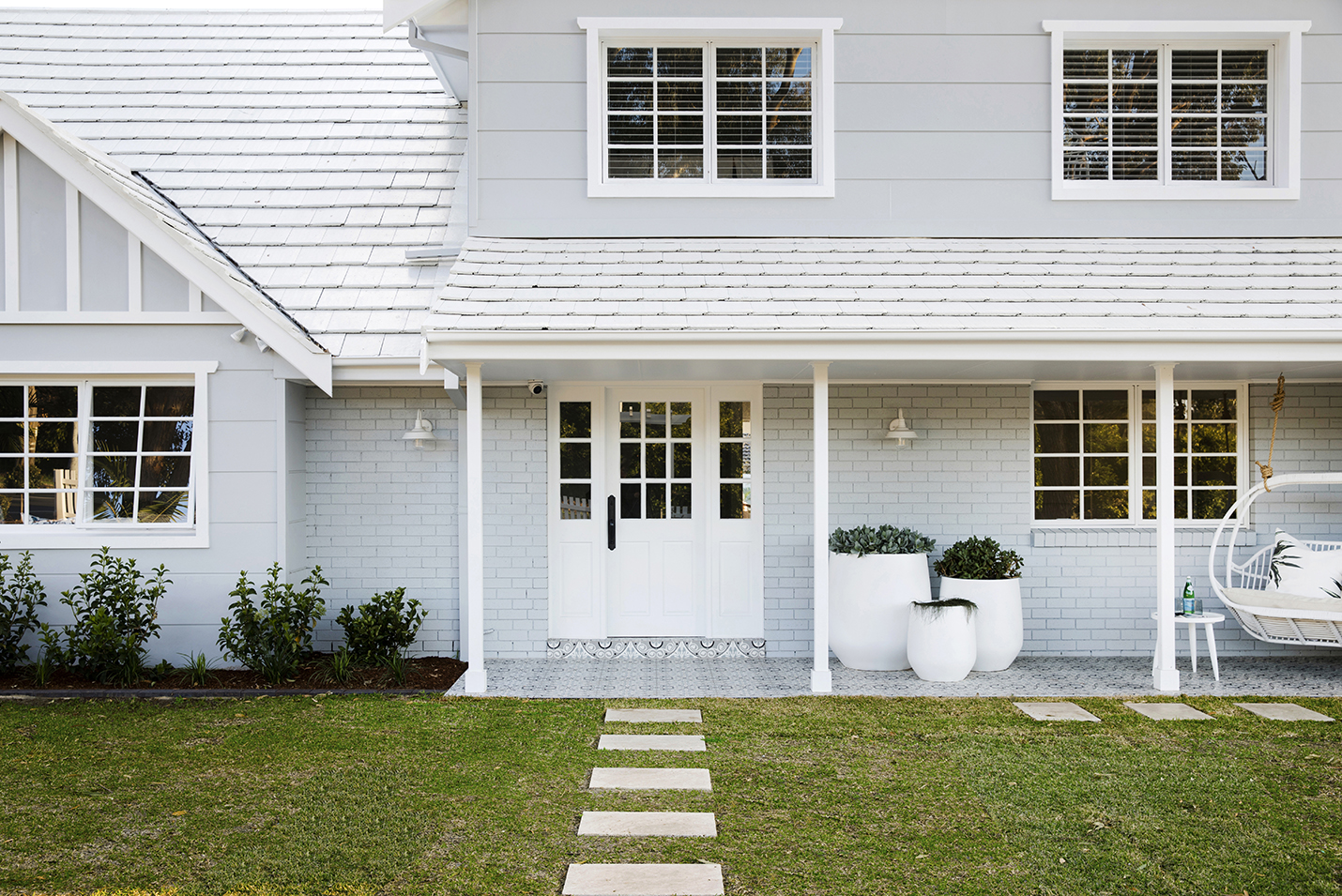 "It was so blah, but now it is fresh, and crisp and bright,"
"The house looks twice the size than it did," she added. "It just says welcome to my home, this is it."