The Three Birds - Lead by Design 
Women have become the powerhouse when it comes to making the decisions on building and renovating homes. In fact, according to marketing website She-Economy, 91 per cent of decisions on new homes are made by women (plus 85 per cent of consumer purchases, but that's another story).
So it's a clever business that uses this information to be a little more female-focused and just a touch feminine in its design approach. Enter Three Birds Renovations, a new, high-profile boutique entrant in the market, that is creating quite a stir – as well as some exciting and profitable building projects.
Run by three "best friends", who are also parents and experienced renovators, Three Birds was started in 2014 when the founders – Lana Taylor, Bonnie Hindmarsh and Erin Cayless – decided to leave their former careers in search of something that would better fit with the demands of their growing families, plus be an industry they were interested in.
The business is all about purchasing unloved (and perhaps ugly) properties and giving them a modern, feminine touch to turn them into "dream homes" – then selling at a profit.
"We had reached a point in our corporate careers where we wanted to work for ourselves and on something we were passionate about," says Taylor, who looks after the marketing for the business. "We also wanted to spend more time with our families and have the flexibility to attend their school carnivals and be a pick-up most days."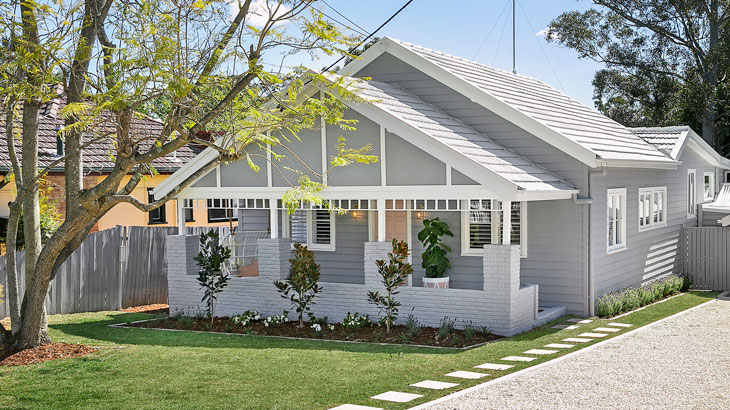 WOMEN RULE
While the building industry has traditionally been male-orientated, all members of the Three Birds say that they feel there are great advantages in being a woman. "Women usually have strong communication skills, which can prove really helpful when dealing with builders and tradies," adds Taylor. "Women are also pretty good at managing 'To Do' lists, which again is a great skill to have in that world."
The three women feel they make a great team – Taylor does the marketing, Hindmarsh is the creative director and Cayless is the project manager. They respect each other's strengths and it's a good mix of skills, allowing them to cover most aspects of the business easily and with a minimum of stress. It's also paying off in terms of success. By the end of 2017 the team will have completed nine projects, with many showing a very healthy profit (a sale of a recent renovation had the trio recoup more than $400,000 over the cost price of the property).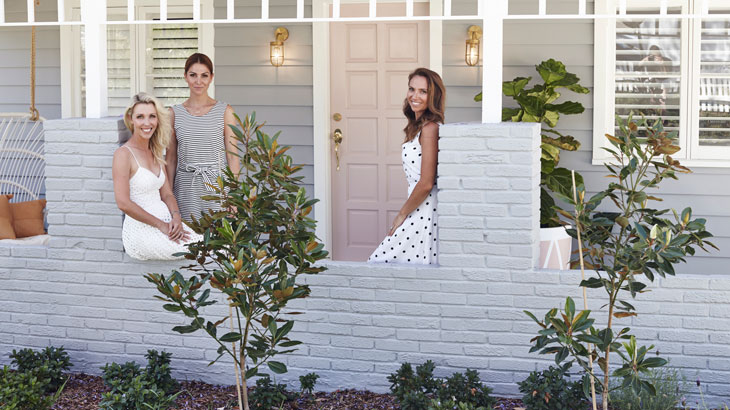 SOCIAL MEDIA SUPERSTARS
This success is bringing them a lot of fans on social media – who, again, are mostly women. "The vast majority of our followers are women who are wanting to improve their home in some way," says Taylor. "We often get feedback about the decisions they are making and the house and they sometimes tell us they use our images to convince their husbands that a 'reading nook' is exactly what they need."
A lot of it, too, is about being role models in an industry where there aren't many high-profile females. "We help give women the confidence to take on a renovation and we do this by showing them how it can be done," adds Taylor. "I think it's always helpful to see other role models taking on a challenge to prove it's possible.
"Nothing gives us more joy than transforming tired old houses into beautiful family homes and seeing how our renovations inspire others to do the same.""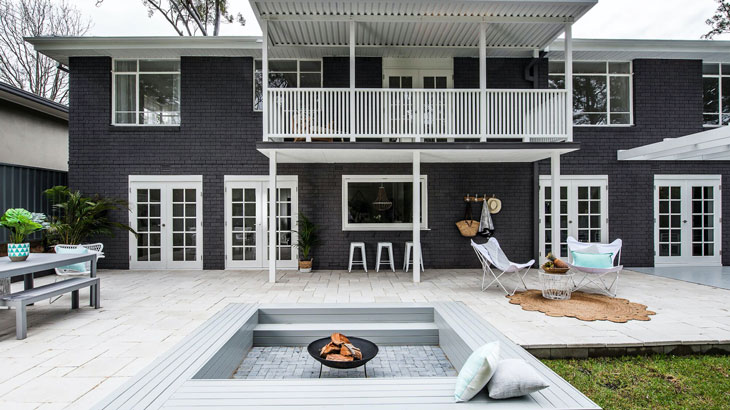 THE STYLE THAT SIZZLES
From the pictorial evidence on this page, it's clear to see that there is a definite (and feminine) design style displayed by the trio, which is part of the reason they are winning over so many female fans. 
"We always aim to create beautiful open spaces that can be a little bit coastal, a little bit Scandi and a little bit Hamptons," says Taylor. "We are known for our obsession with white but we've been experimenting with lots more colour lately. We recently installed a pale mint green kitchen and a blush pink front door in one of our project. 
"We don't have one particular style, but rather aim to use what bones we have from a home and bring it back to life with a fresh and modern aesthetic."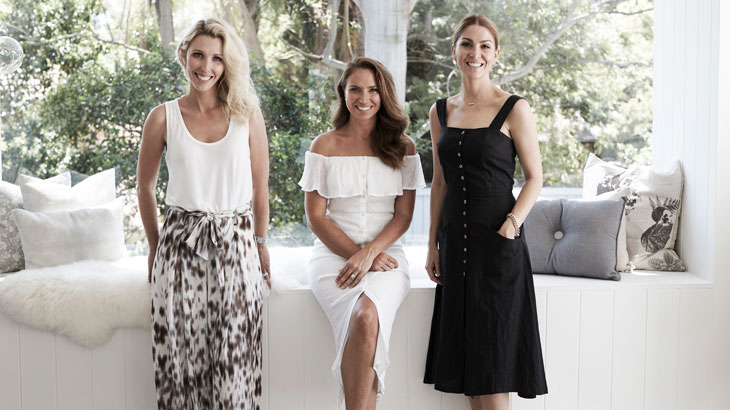 THE ICING ON THE CAKE
And clearly this is where Monier (and its wide offering in terms of modern roofing styles) comes in. "A roof is crucial to the overall look of the house and if you get it right, it can be an amazing feature and talking point," says Taylor. "Your roof can make or break the look of your whole house."
When choosing a roof, the Three Birds say it's important to go right back to the design of the house itself. "It's great to start with what overall look you want to achieve for your house and then research what type of materials can create that look," says Taylor.
"Is it concrete or terracotta? Is it a bumpy or smooth look? Does it have defined ridges or not? How high is the pitch? What colour do you want? Where do you live and what conditions will your roof need to ensure? Once you know the answers to these questions you can narrow down your choices."