If you are an experienced home builder or renovator, you will know that one of the biggest inside tips for success is creating a good team – a builder you can trust, trades that turn up when you want them to, and an architect or designer who understands your vision.

Serial home builder Courtney Brown and her husband Michael understand this, which is why they chose a team of people they'd worked with previously when it came to this, their newest home.

Based on the Gold Coast, the couple had already built a great new home, but it wasn't in their dream location. They decided to capitalise on what they had learnt to date and take it all up a notch – in terms of size, location and even building materials.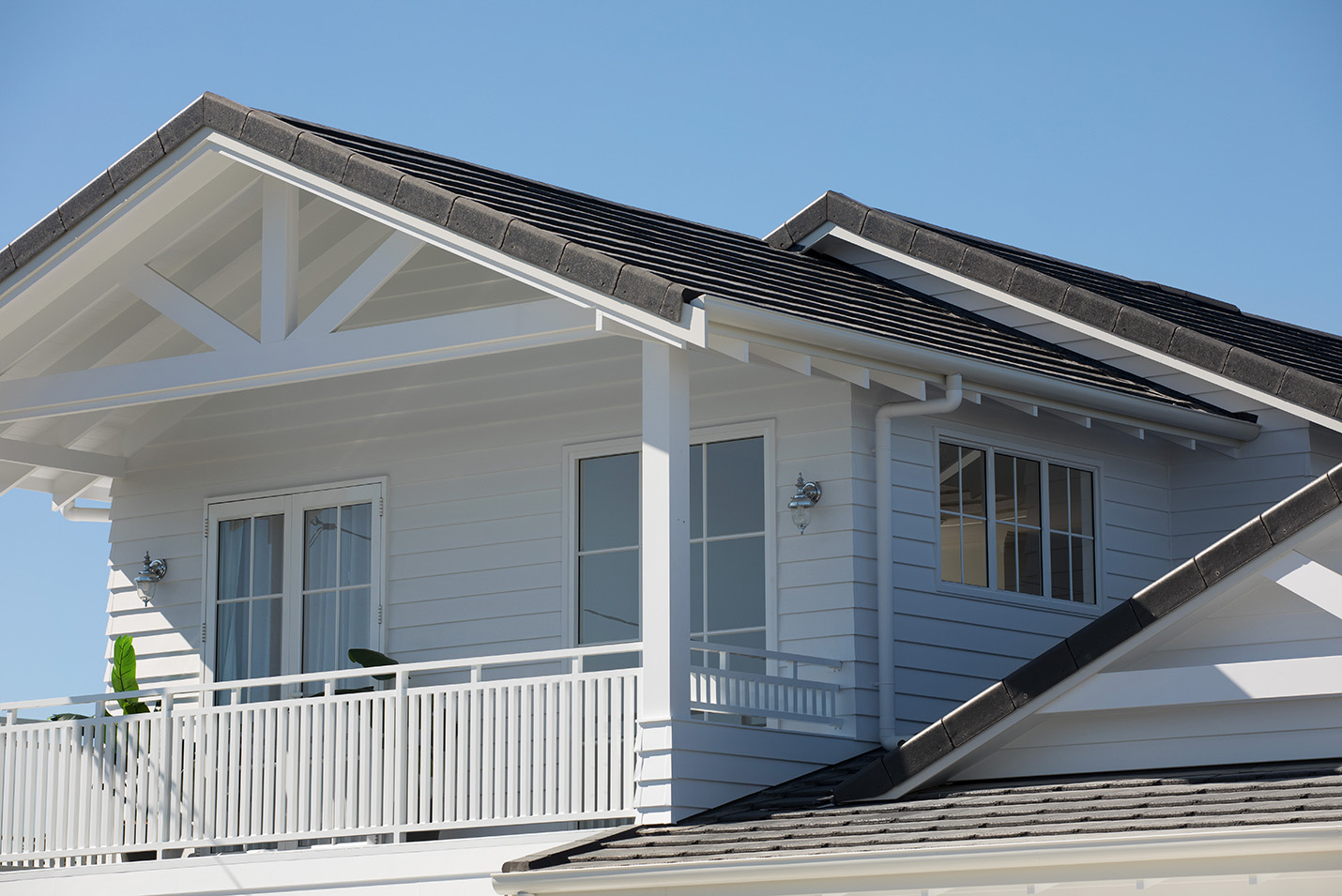 They sold their existing home and rented another while they looked for the perfect knockdown/rebuild location. Because they had recently completed a new build, they weren't intimidated by the idea and felt that in builder Michael Cunningham of
Cunningham Constructions
, they had a great partner.
"Michael did our last house as well, so we knew he's really good," says Courtney. "We bought this house, knocked it down and started to build from there."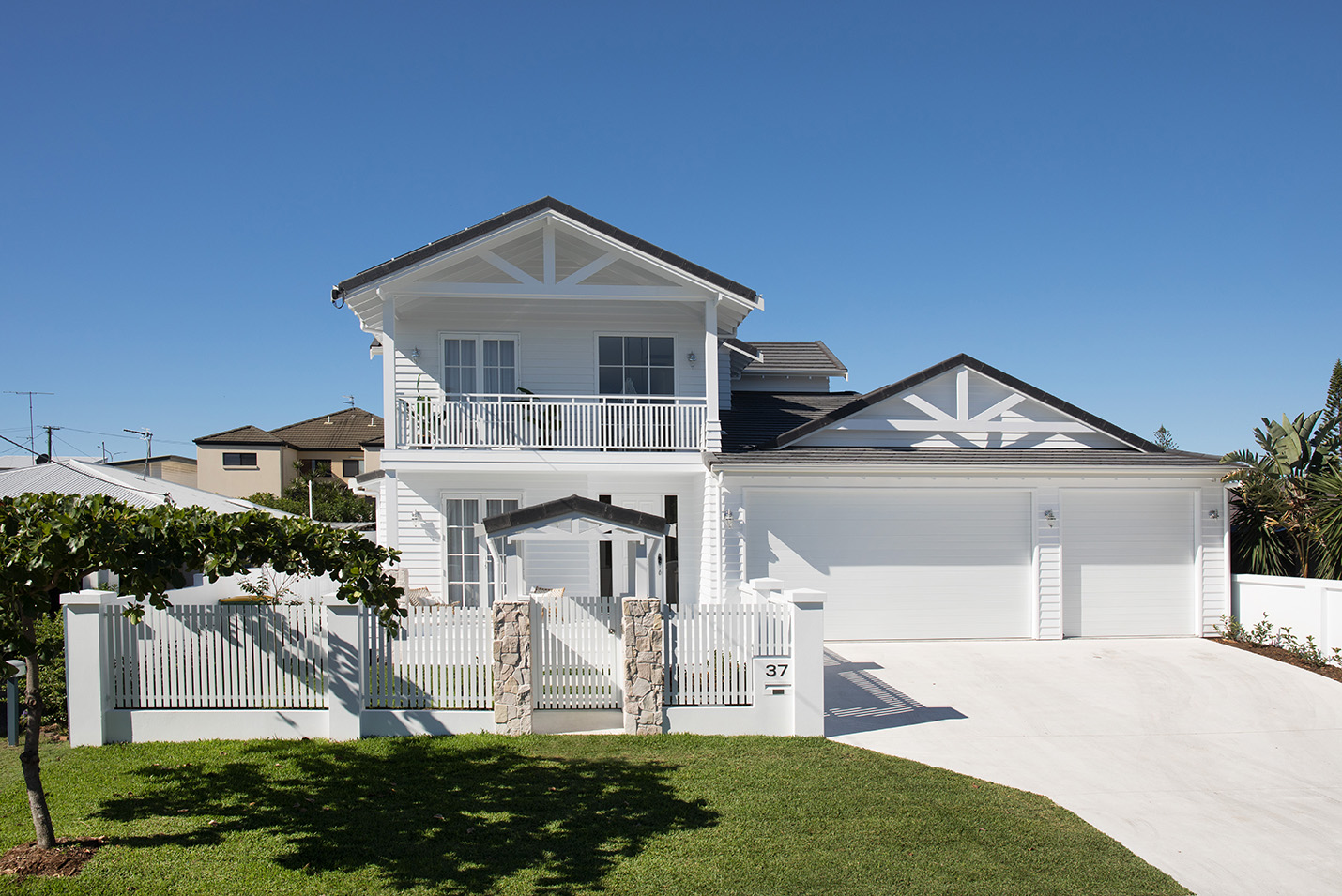 The perfect Hamptons colour scheme

Courtney and Michael say they had a clear idea of what they wanted to achieve with this home, designed as their 'forever home', with a view to settling into it with their growing family. They now have a two-year-old daughter, O'Hara, but are planning more children in the future.

"We wanted to do a Hamptons-style build, and we also wanted to be close to the beach," explains Courtney. "We are now close to shops and restaurants and things – everything is within walking distance."

"It's all about enjoying the Gold Coast lifestyle."

They worked with architect Ben Wade of Vanguard Building Design and interior designer Jessica Beck at Beckspace Design to create the look they wanted, which was a relaxed version of a Hamptons home.

Jessica helped the couple plan the interior as well as choose an exterior colour scheme that matched the Hamptons theme. A crisp, monochromatic palette was the result, choosing Dulux's White on White and Monier's Concrete Horizon tiles in Barramundi colour to complement the clean, calm aesthetic that Courtney wanted for the inside.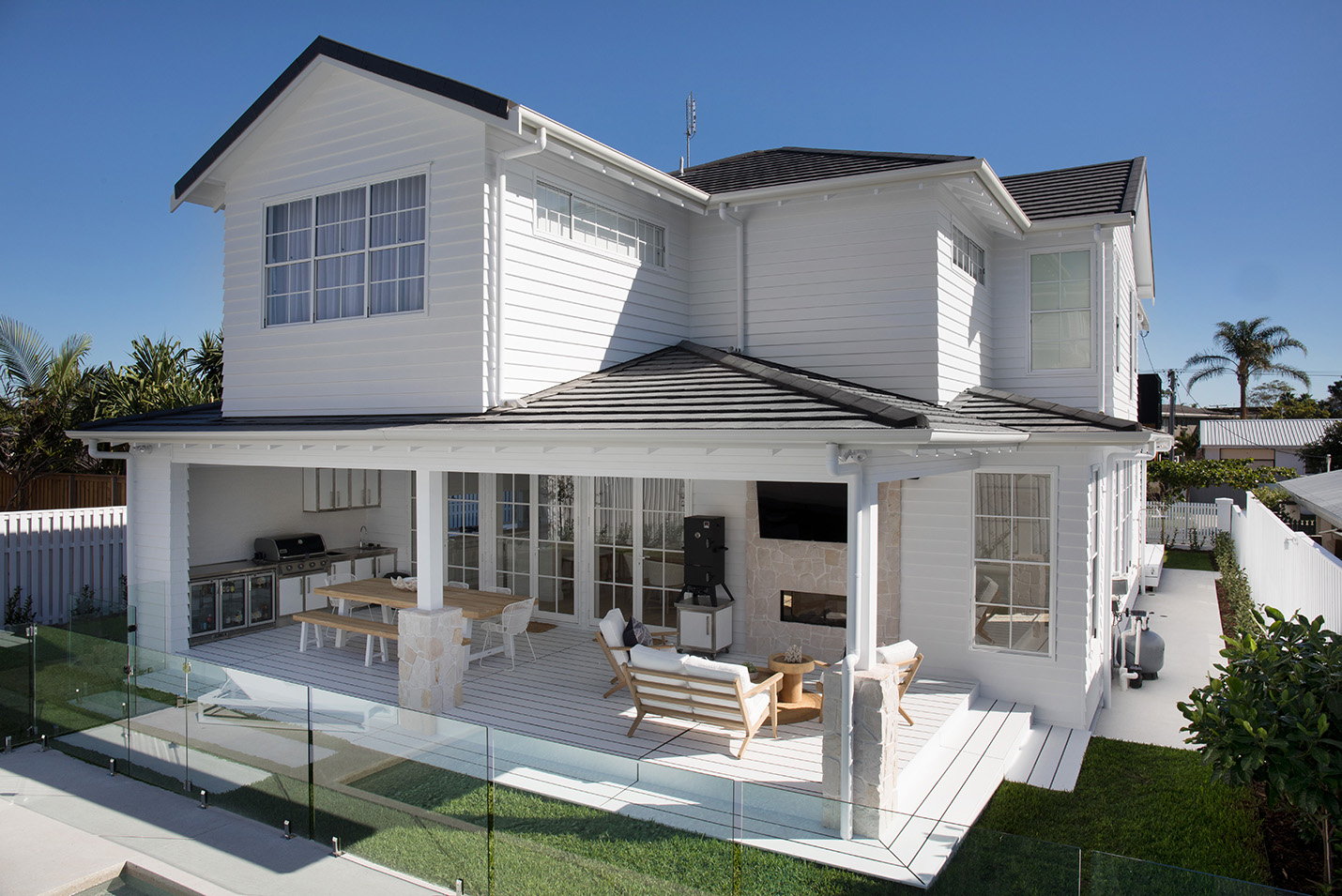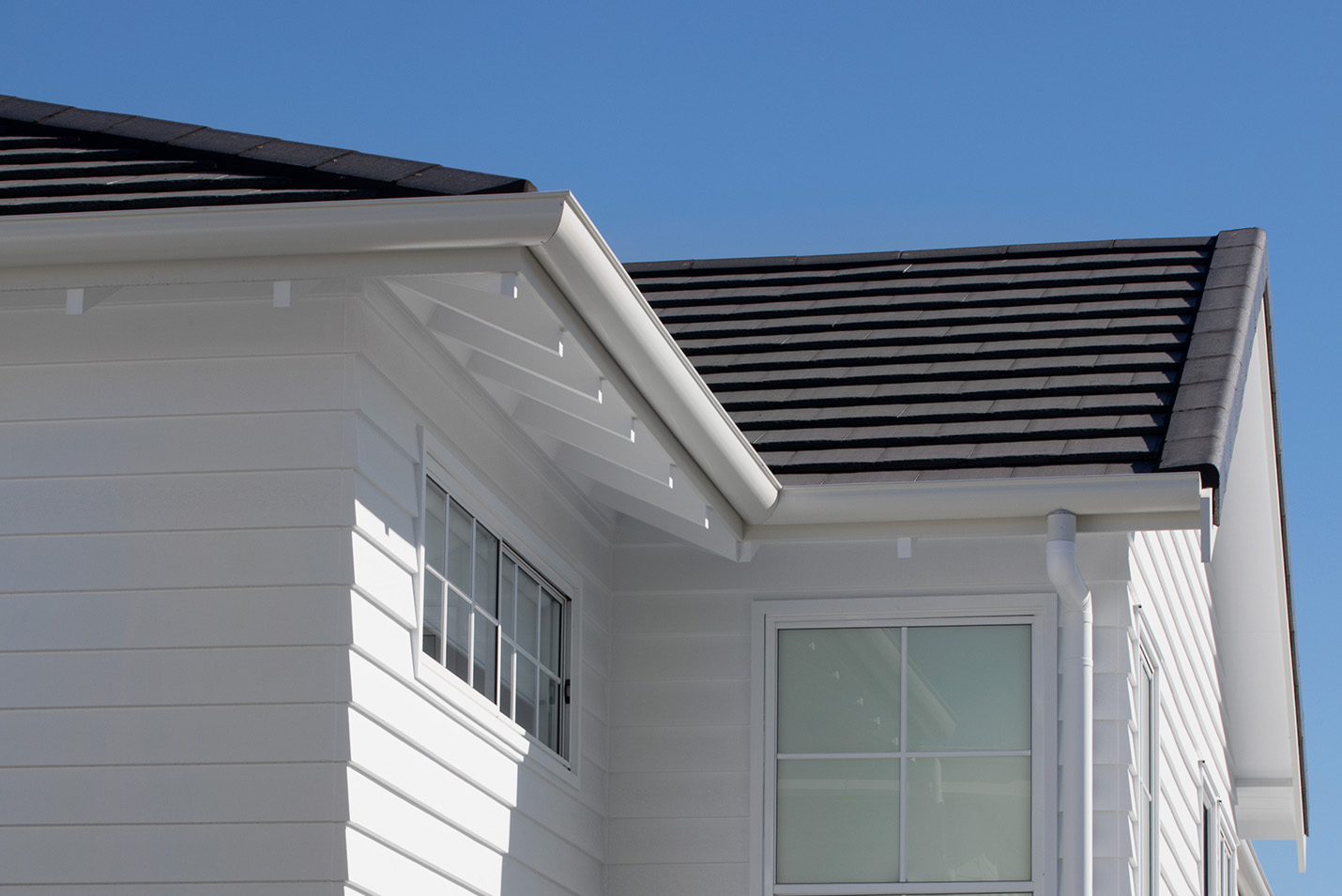 The right roofing choice

When it came to the roofing material, Courtney was clear that she wanted tiles this time around. "Our last house was Colorbond®. It was nice, but we wanted to have it more like a traditional Hamptons style with the slate-look roof. The Horizon tiles were really affordable, so that was good."
And, she says, tiles were a good decision. "They look amazing. Pretty much everyone comes to the house and says, 'Oh my God, look at the roof. It looks so new'. I think it stands out so much because our house is really white. The tiles really, really stand out, which is good.'
This home is planned to be future-proof, with a second storey that includes a media room/rumpus room. Courtney and Michael are planning ahead, she says. "We've done a media room and kids' toy room so we can close the door there and enjoy the indoor/outdoor fireplace and outdoors area. We put it as far away as possible so we can relax out the back."
Indeed, the outdoor entertaining area is a favourite spot – when they are not at the beach, that is. Because, now that the decisions are made and the house is complete (in a surprisingly short five months), the family has moved in. The only challenge is that last daily decision – beach or al fresco area today?