Vintage Rules
It was inevitable really. As Australia's inner suburbs have undergone gentrification, it has signalled the departure of their accompanying small industries. 
With consumers demanding more homes close to city centres, companies with factories in those areas are finding they can sell their buildings for a good profit and move their business further out, closer to their workforce.
In the last few years, many of these small companies – former printing factories, button manufacturers or toolmakers everywhere from Marrickville and Tempe in Sydney, to Fitzroy and St Kilda in Melbourne – have left the inner suburbs, leaving behind premises that have become instantly in-demand.
Welcome to the industrial look. Exposed brick walls, copper piping and concrete floors are the key elements of this style, now topped off by either slate-look roof tiles or terracotta.
One of the style's biggest fans is Guy Mathews (guymathewsindustrial.com). He has been selling industrial antiques and collectables for about 30 years now, breathing new life into foremen's desks, old work benches, factory clocks and vintage signs.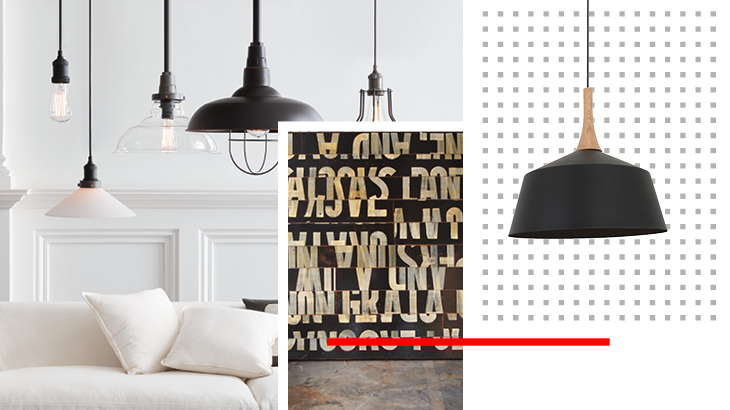 Monier delivers the Industrial trend
He says the attraction for him is all about the social history these items represent. He revels in the authenticity of vintage industrial items. He loves the smell of an old work bench, or the patina in a metal cabinet.
Mathews has seen industrial-style interiors go in and out of fashion, but he's weathered the ups and downs 
and continues to have many clients returning over the years.
"I have adapted, as have my clients," he says. "I will get people who will want signature pieces in their decorating scheme – it might just be one thing and the older the better."
The key to the style is the fact that the base materials celebrate their humble origins. Bricks, timber and tile are exposed in their unadorned form and are often used as features, or one-off statements. These signature pieces can take many forms – old metal chairs or cabinets turned kitchen cupboards, work benches now adapted to be kitchen islands – each can be worked into modern design schemes.
And for those looking to create an industrial look for their exteriors, Monier has a wide variety of black smooth-profile tiles, including the new Elemental™ range.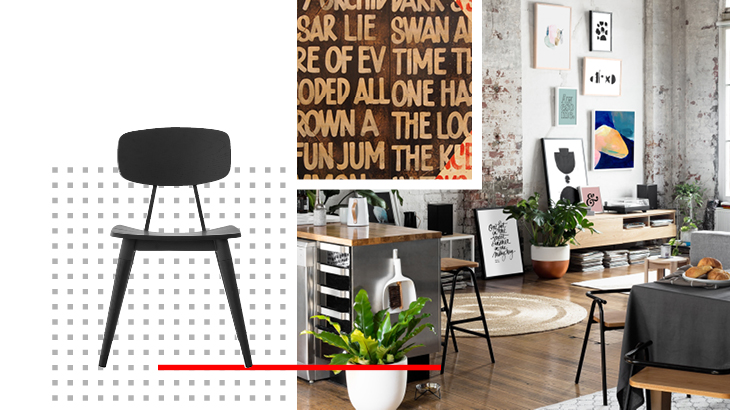 get the look.
The style is not just confined to furniture. Architect Philip Harmer created an industrial-style building in inner-city Melbourne situated behind a warehouse. A new build, the façade has a feature wall of mixed terracotta roof tiles and bricks, thus complementing the industrial nature of the suburb around it.
"The tiles by nature have a handmade looking quality to them," says Harmer. "They have got a nice texture to them."
Harmer adds that the use of tiles on the front allowed the new building to blend into its surroundings. Located in a heritage area, the local council was "very fussy" about the materials and colours used and the combination of bricks and tiles in the same palette, "worked well in the area", says Harmer.
"Terracotta roof tiles are not only made of the same materials as bricks, but the colours in the tiles match with the colours of the bricks."
"It settled in that little street really beautifully," he adds. "You don't really see it until you are on top of it. Because it's a tiny street, it makes it a beautiful statement. Before it was just a horrible back fence and this house has actually added to the streetscape enormously because there is a row of terraces next door."
Harmer's project has been widely commended and celebrated, including winning the 2016 Robin Dods prize at the Think Brick awards. It seems that industrial style is back in fashion again.