Roof Restoration with Three Birds Renovation
Serial renovators and style queens, Bonnie, Erin and Lana from Three Birds Renovations, show how you can give an old roof a new lease of life with their latest project.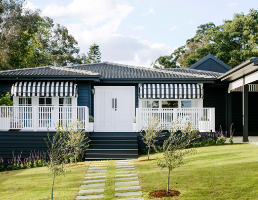 Roof Restoration with Three Birds Renovation
Roof Restoration with Three Birds Renovation
Lana and Bonnie from Three Birds Renovations talk all about the roof restoration using Monier's...
Some renovations don't need a whole new roof – it can often be just a case of freshening up an existing roof with a modern colour scheme. This is particularly relevant when talking about tiled roofs – concrete or terracotta – because they last for decades. The only thing that might change over time is favoured colour schemes.

Enter renovating experts, the Three Birds Renovations, who have just completed their ninth house renovation – a super-fast, super-stylish renovation project.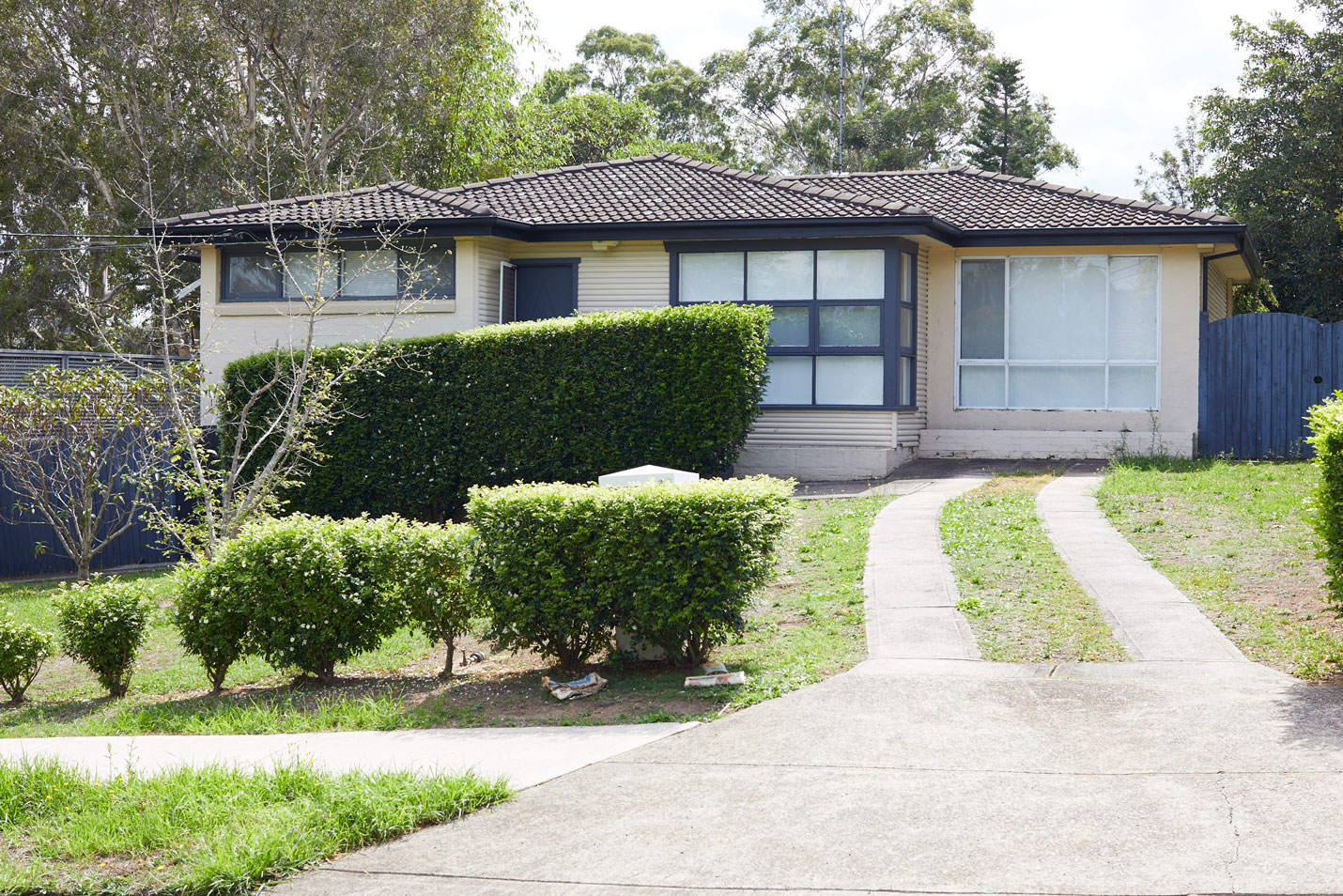 This time, Bonnie, Lana and Erin have gone back to their roots, using their experience and can-do attitude to completely rework a tired suburban 1960s cottage into a modern, stylish family home.

As with any project, the budget is limited, but this trio's unlimited imagination has managed what looks like a miracle, especially on the exterior.

They decided to keep the existing concrete roof tiles, which were still quite sound, but didn't match the new colour scheme, style-wise. A simple respray from Monier in the contemporary shade of Barramundi brought them into this century, without needing to replace the roof.
The end result is just spectacular. "We are so happy with the way the roof has turned out," says Lana. "It has completely transformed the street appeal of this home. The original tiles of this house were old, brown concrete tiles. Monier's roofing experts gave it a spray and bought it back to life."
As part of the transformation on the cottage, the girls added on a spectacular new family-friendly extension out the back, which included an open-plan kitchen and dining area and alfresco space.

Style guru Bonnie wanted the roof on this new extension to work seamlessly with the original cottage, so chose the Horizon concrete tiles for the addition, again in Barramundi.

"Because we kept the original house, I don't want it to be dissimilar to the tile that's on the roof at the front," says Bonnie.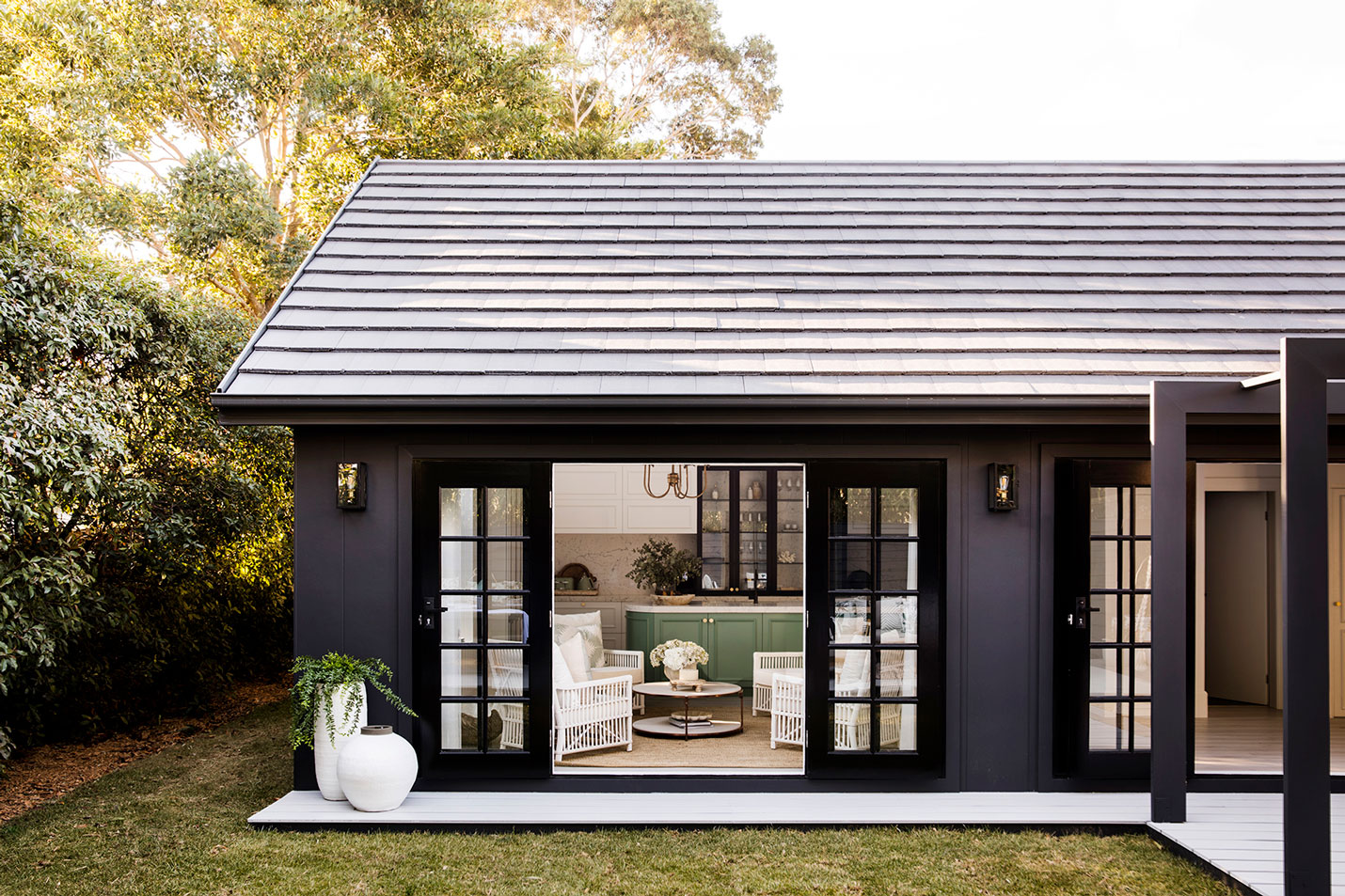 "We went with the Horizon profile by Monier out the back and we love it," adds Lana. "It's a gorgeous concrete tile that looks like slate, but is much more affordable."

"With this extension, it was really important for us to connect the kitchen and living spaces with this new alfresco area, so we are going to merge an old roofline with a new one and make it look seamless."

The team chose A-Line ridging for more streamlined look. "Horizon has this lovely, flat finish, that gives you a beautiful modern shingled look," says Erin.

One of the factors that swayed the team's decision on the tile was the new
C-LOC™ Colour Lock technology available with Monier's concrete tile range. "C-LOC™ has been independently tested to guarantee that the colour lasts for longer," explains Lana.
"And, of course concrete strengthens with age – it actually gets better with age," she adds.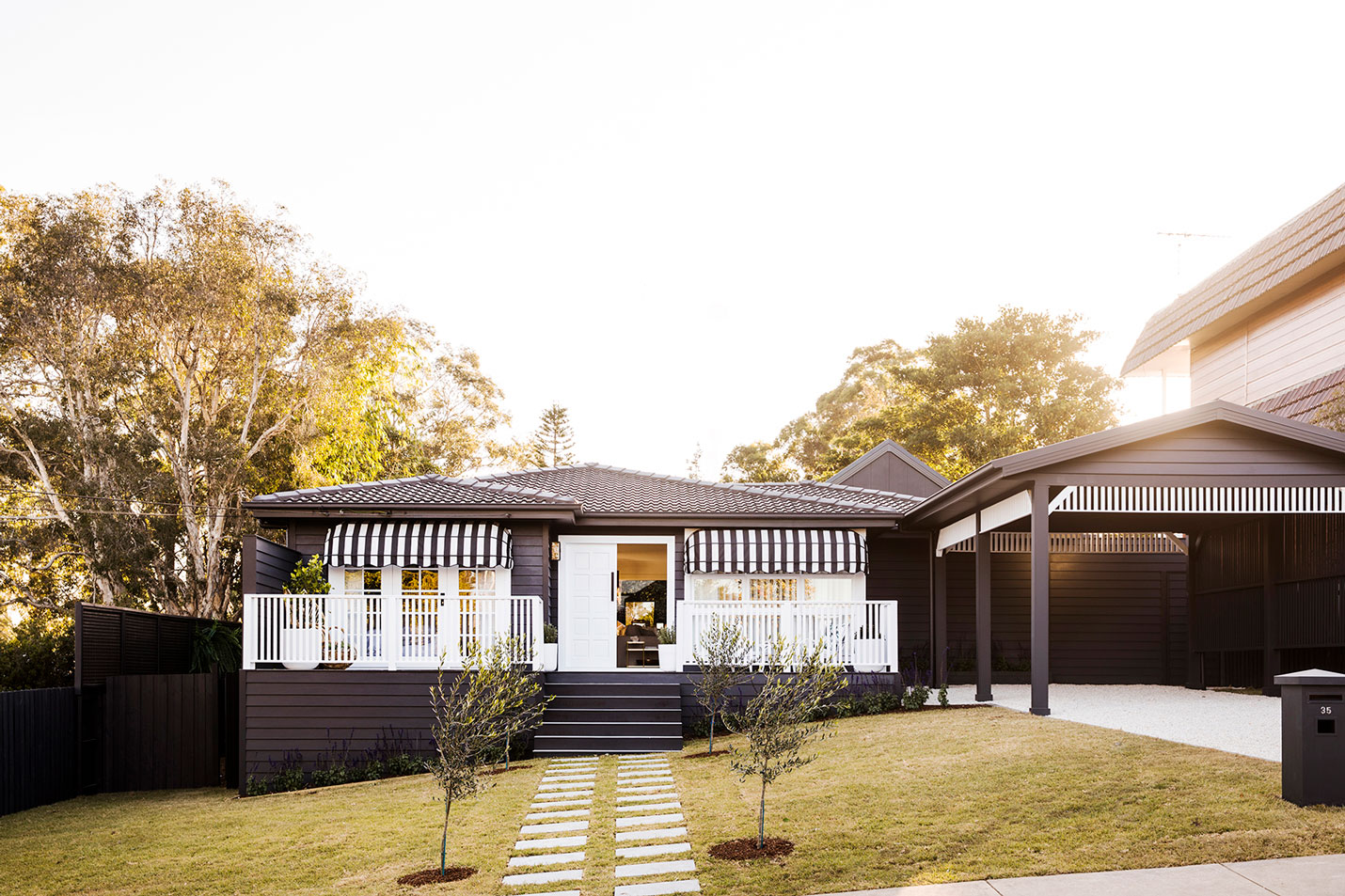 A modern renovation
1. Dramatic exterior tones
A dark exterior colour instantly brings an old house into this century. Bonnie chose Dulux's Domino for dramatic effect.
2. A classic awning
Black and white awnings add personality and character to the front of the renovated cottage. The team selected elegant canopy awnings from Luxaflex.
3. Slate look tiles
The trio loved the slate look of Monier Roofing's Horizon concrete tiles in Barramundi. Lana said the timeless styling made it look as though the new extension had always been part of the existing house.
4. Wall lights
Exterior lighting was chosen to be practical as well as simple in its design. The popular Southhampton wall sconce lights from Beacon Lighting have the clean lines to complement the pagoda on the outside entertaining area.
5. Hanging chairs
Bonnie added a sense of fun to the outdoor seating options with the Coco Hanging Chair in Black from Byron Bay Hanging Chair Co.