Because they are usually out and about in the suburbs on various worksites (as well as being in the perfect position to view some before-and-after projects), builders often see opportunities that others don't.
Wade Harris from Harris Construct is just that sort of builder, taking the opportunity to dabble in a little property development between his other jobs – when the right opportunities arise.
Apart from operating his own successful building business, he has worked with his father Terry in a few extra development projects.
"It's actually a bit of a family collaboration," explains Wade. "My father has been a developer-builder for 35 years, and I'm a builder as well. I do a lot of work for clients such as building homes and townhouses."
"These additional projects are a joint venture, with my father basically as the developer, and me as the builder."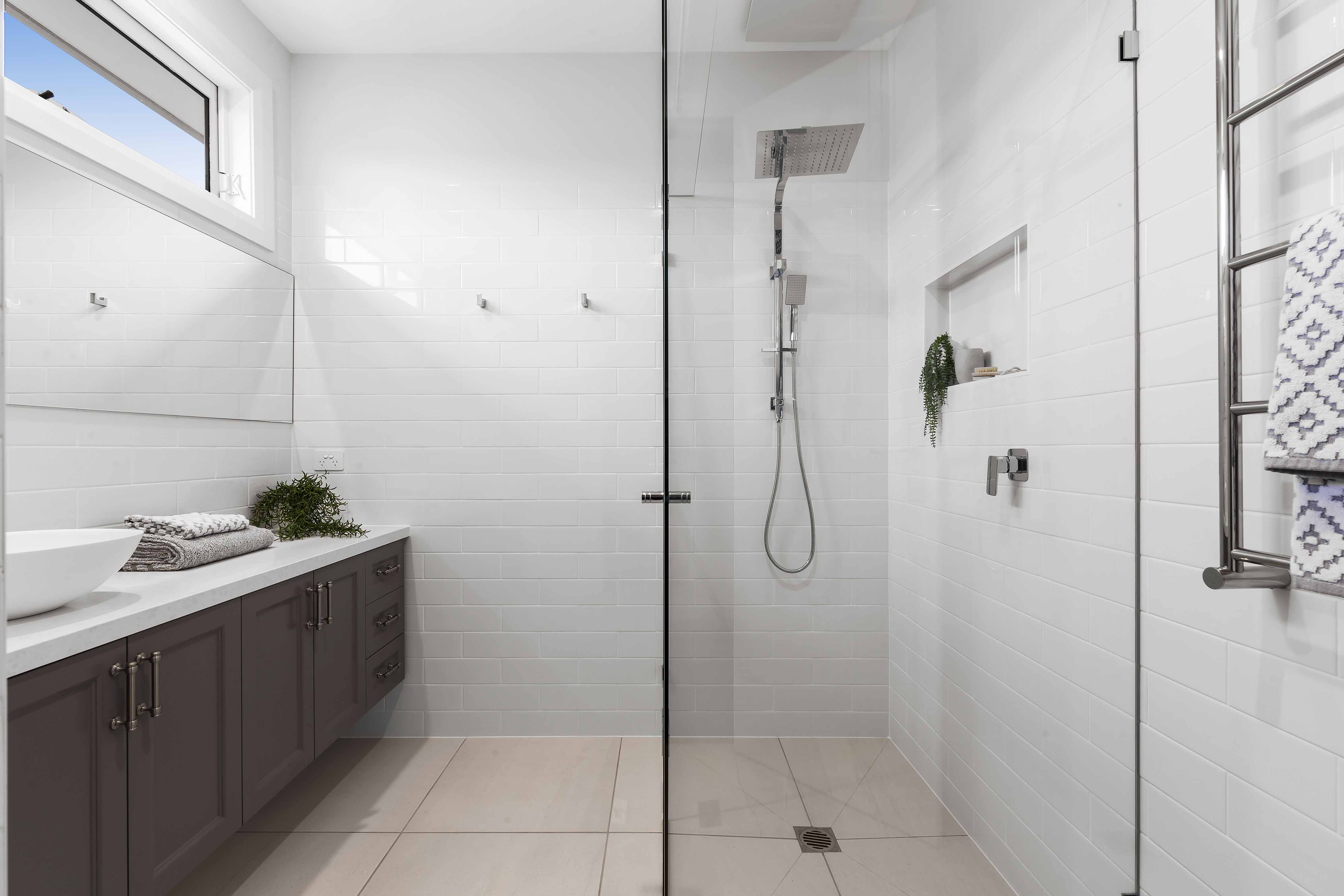 Small property development
Working in Melbourne's eastern suburbs, the father and son have now completed four development projects, including this three-homes-in-one project in Mont Albert North.
This development included knocking down the existing home on the land, subdividing it and building a new home at the front, with two connected duplexes at the rear.
Wade explains that as small-scale developers, they like to personally direct and design each property to make sure it meets the current market demands, especially at the prestige end.
High energy ratings
A key differentiator of this projects, says Wade, is that all three homes are Seven Star energy rated and include in-slab hydronic heating – a much-in-demand addition to new homes in Melbourne, which is known for its extreme temperatures.
"It's unlike Queensland where it's more consistent and high temps stay at 35 – they don't really have days over 40, whereas we do," he explains. "We get much more extreme weather in Melbourne than other parts of Australia, so that's where the energy rating really makes a difference."
"The minimum energy rating you've got is six stars, which is probably 95% of houses, but we've done seven. It doesn't sound like a lot, one star, but it does make quite a significant difference in terms of heating and cooling your home. It's almost 25% better."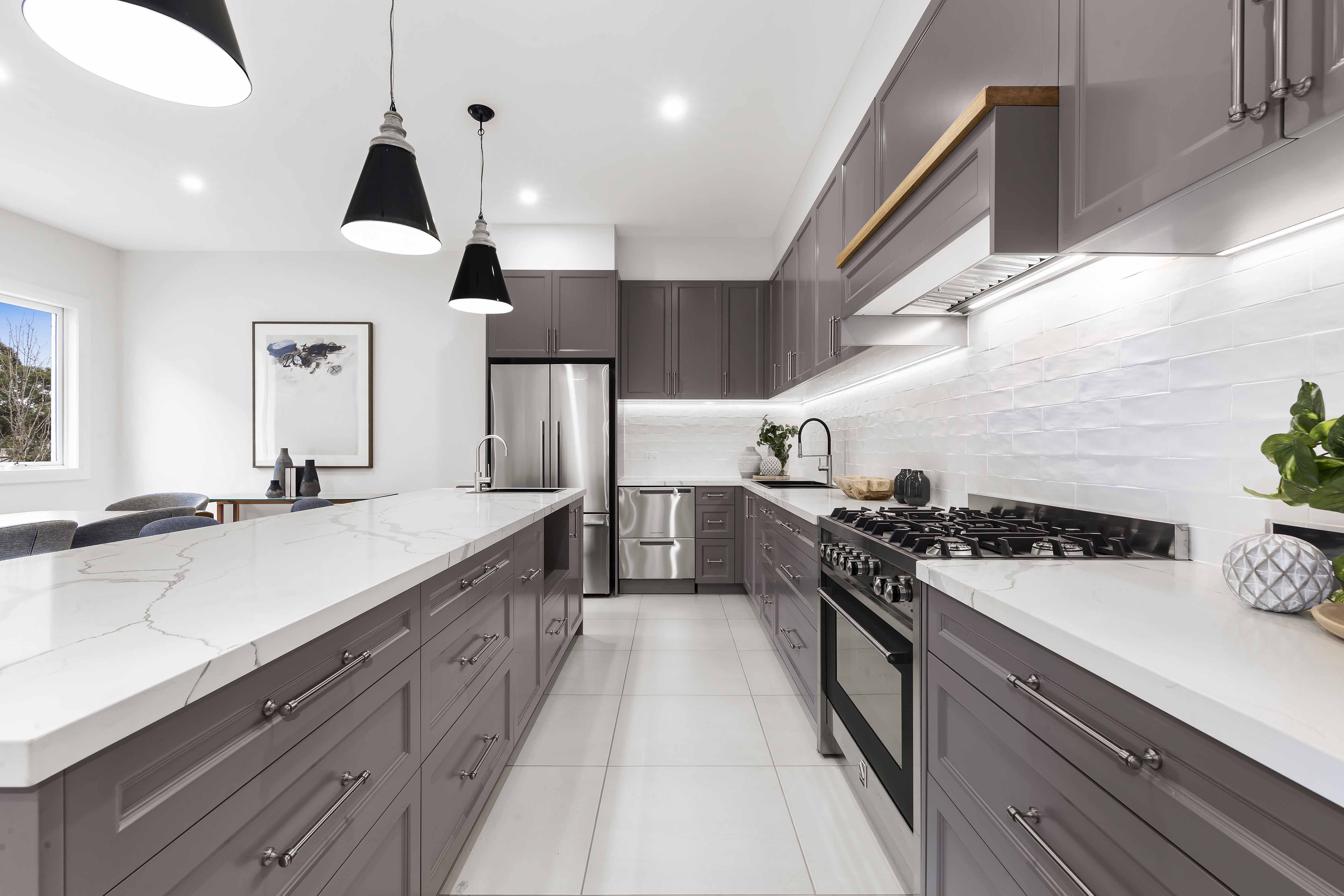 Quality for the roof
The choice of roof tiles was an important consideration to the overall project, says Wade, in terms of both making sure everything about the development was of high quality, as well as the exterior aesthetic.
They chose the Terracotta Nullarbor tiles in Titan, a rich charcoal, which contrasts strongly with the white façade.
"We chose those tiles because they're Terracotta, which are the best tiles you can buy, basically. And we wanted a flat profile that's got that slate look."
Combined with A-line ridging, the tiles give the new building a streamlined and contemporary look, he says, and the choice of Terracotta means that they won't fade, thus providing that strong contrast for decades to come.
Inside the main house, quality is also a key focus. "We've got four separate living zones," says Wade. "We've got a basement, formal lounge on the ground floor, which has a gas log fire, and a detailed cornice. Then we've got the normal living room obviously, and then upstairs there's a teenage retreat. We also have doors that open up onto north-facing courtyards."
So, now with this development completed and up for sale, what's next for Harris Construct? It's back to his regular building work, Wade says – until the next opportunity comes along.