When you are experienced builders and/or renovators, you know how important details are. That was the philosophy of husband and wife Matthew and Hannah James in building their new home in Brisbane's Newport.
Their Hamptons-style home was built by Porter Davis, which was the look the couple were set on because of the natural light it offers and the sense of space that they were craving.
"I think it's such a classic and timeless look that won't go out of date," says Hannah.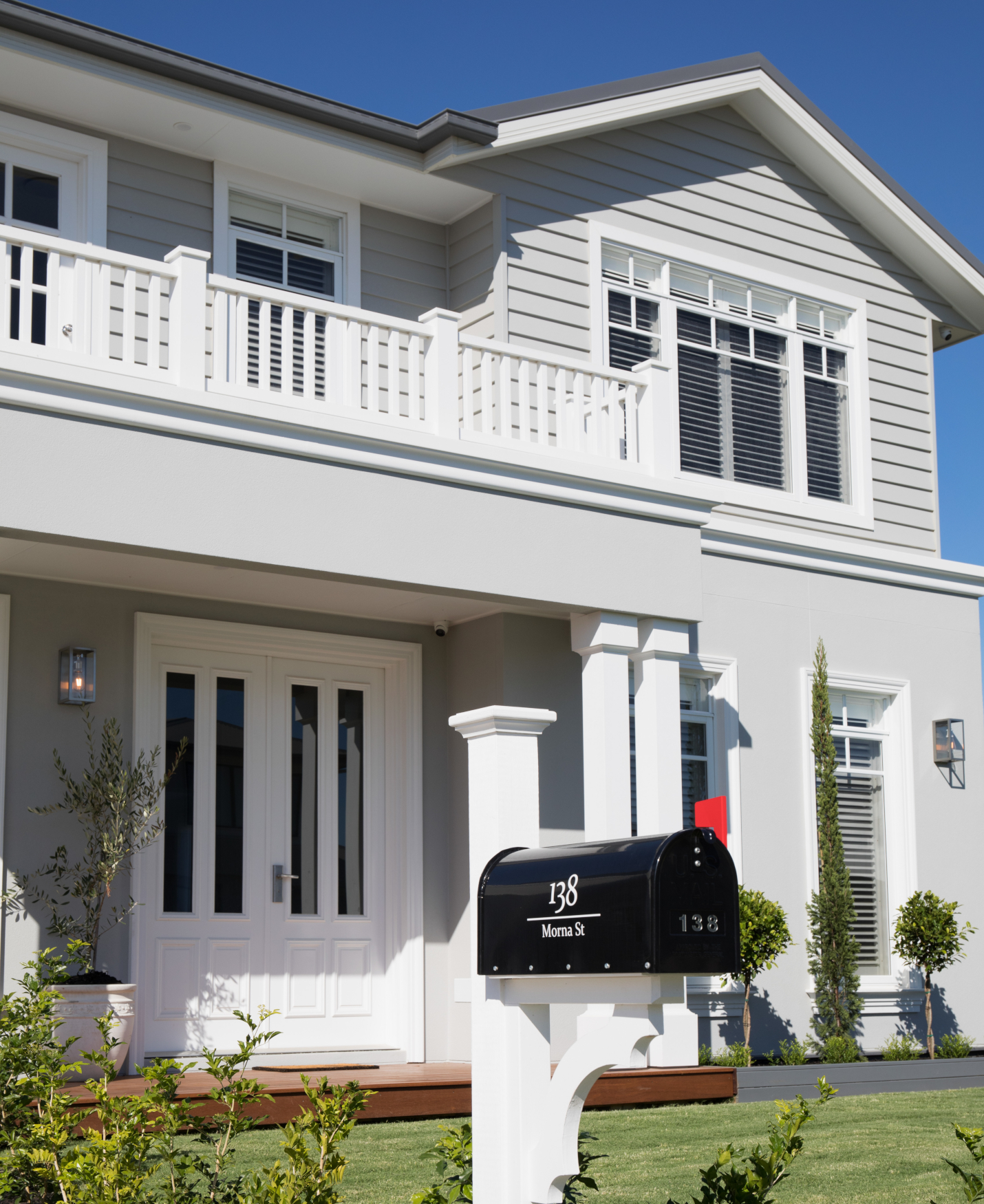 "It's got that kind of coastal vibe which I think complements the Queensland beach lifestyle that we have up here," adds Matthew. "Brisbane is of course known for their old Queenslander-style houses, which have the white trims and such. So it kind of fits into the existing architecture up here."
With this clear idea of what they wanted, Matthew and Hannah had been looking for a few months until they found Porter Davis' Marriot design.
"We had been looking for a while and before Porter Davis even came to Queensland," Matthew says. "We wanted a particular style of home and I randomly stumbled across the Porter Davis website when they were still only operating out of Victoria. I sent an email and discovered they were just six months away from launching in Queensland, so they put me on their mailing list. And we were one of their first customers here."
"What really won us over was the style, the Hamptons style that they have. Porter Davis has been doing these styles for a while. I feel like they just got it and have done a good job of it."
The couple had completed a couple of renovations beforehand, but this time they wanted a new, complete home to walk into and relax – Matthew says he was tired of spending all weekend working on their house.
While they haven't any children yet, they are planning a family and decided that renovating wouldn't be compatible with a baby, he adds.
"We said the next house we get needed to be finished because if we do have a family we want it to be in fully liveable condition and not be renovating while we have a newborn baby in the house."
For the roof, the couple chose Monier's Concrete Horizon tile in Barramundi because of its flat profile, which they felt complemented the Hamptons look.
"I put thought into everything," says Matthew. "I saw a very similar home to ours down in Melbourne with the Colorbond roof and I felt it completely took it away from the whole look of the house. I thought the roof tiles really fit the look of the house."
And, being the detail person, Matthew also spent time investigating Monier's C-LOC technology, and was reassured by its promise of retaining the gloss on the tiles for much longer than metal roofs.
The couple says that their experience with Porter Davis has been nothing but positive and are happy with all their choices. "The thing that really won us was the style and the size of the house," says Matthew.
Now just a few months into living in their new home, the couple say they love the generosity of space it has – and are very happy with their choice of design. "It's got a great open plan living style area," Matthew says. "All the spare bedrooms have their own ensuites so when we have people stay they have their own bathroom."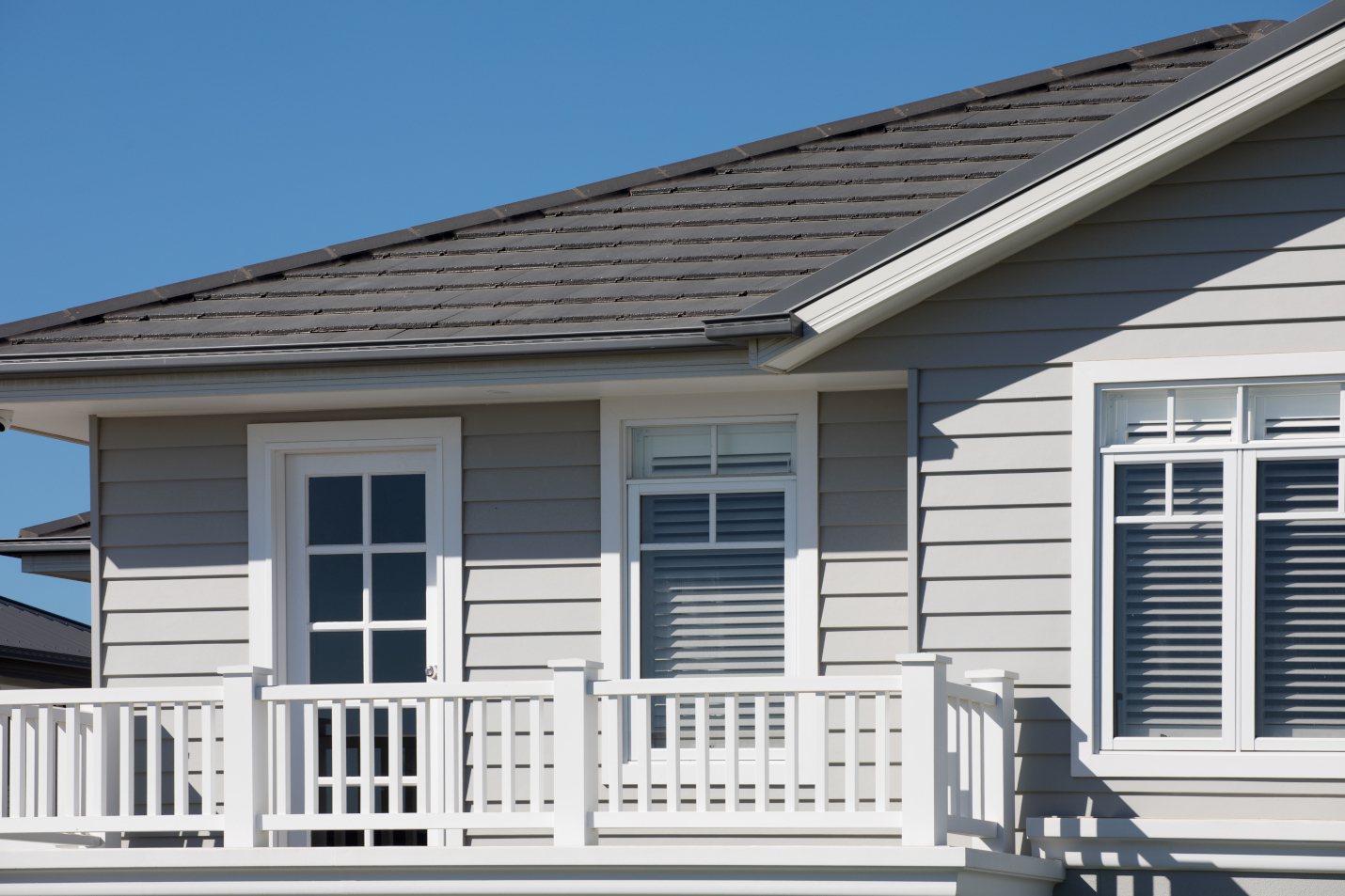 3 REASONS TO CHOOSE A PROJECT HOME BUILDER
1. It's the complete package
Larger builders can offer resources from all different trades, so you have a wide variety of details to choose from, including kitchen surfaces, bathroom tiles and flooring options. And they will coordinate all the trades as part of the deal.
2. Volume helps reduce costs
Because large-scale builders are buying building materials such as bricks and tiles in large volumes they save on items such as transport costs, savings they can pass onto their customers. Standard designs also mean less architectural and drafting fees. They also tend to have many projects on the go at the same time, so when the inevitable wait for trades/materials happens, they can redeploy their workers elsewhere and not have any downtime.
3. Experience and warranties
Project home builders have detailed processes throughout the building work, which helps reassure homeowners that the work will be completed to high standards. Large builders have rigorously applied KPIs for all their trades, plus extensive quality assurance. They usually also have real-life examples of previous work completed, so you can inspect their workmanship before you sign the dotted line.