Building a new house is all about a balance between practicality, style and affordability – but if you have the right team, there is no need to compromise on any of these factors.
The team at Latitude 37 has become a specialist in creating bespoke homes in and around Melbourne's Bayside area, based on beautiful modern designs, but each adapted to the sites and needs of their clients. The company builds about 80 new homes a year, mostly knockdown/rebuild projects.
For instance, this Beaumaris home site was chosen because of its potential to be excavated, creating an extensive garage space for the owners' car collection, while still adhering to the two-storey height restrictions of the Bayside area.
Chris Sfiligoj, Latitude 37's Design Manager, says their design incorporated a side entrance to the home, which enabled them to include a basement space to park four cars and provide ample storage, another key requirement.
"We realised that the house would work with an entrance on the side – it does make a difference to how you design the front of the house, because you don't need a door running through the centre of the home," he explains.
"It also helped to maximise the accommodation in their home – and it is a 57 square house, so it's quite sizeable. We've got three living spaces; a study, which both owners work at; a large alfresco area and even an extra external toilet as well."
The home has also been future-proofed, with provision for a lift, should the couple stay into their later years, although the lift well is currently used as a storage area. The family now includes three teenage children, so the floorplan includes separate areas for each generation, with the eye to providing for the possibility of adult children living there into the next decade.
"Another key component of the design was for the owners to have their own living area, kitchen dining, and their master on the same level, so they just live on that space," Sfiligoj says. "The kids are upstairs, separated. And once they fly the coop, the parents can live on just one level."
With such a considered plan, the roofing material was key to the exterior aesthetic, particularly as the home sits high on the site and has a striking monochromatic palette. The Latitude 37 team chose Monier's Concrete Atura tiles in Sambuca.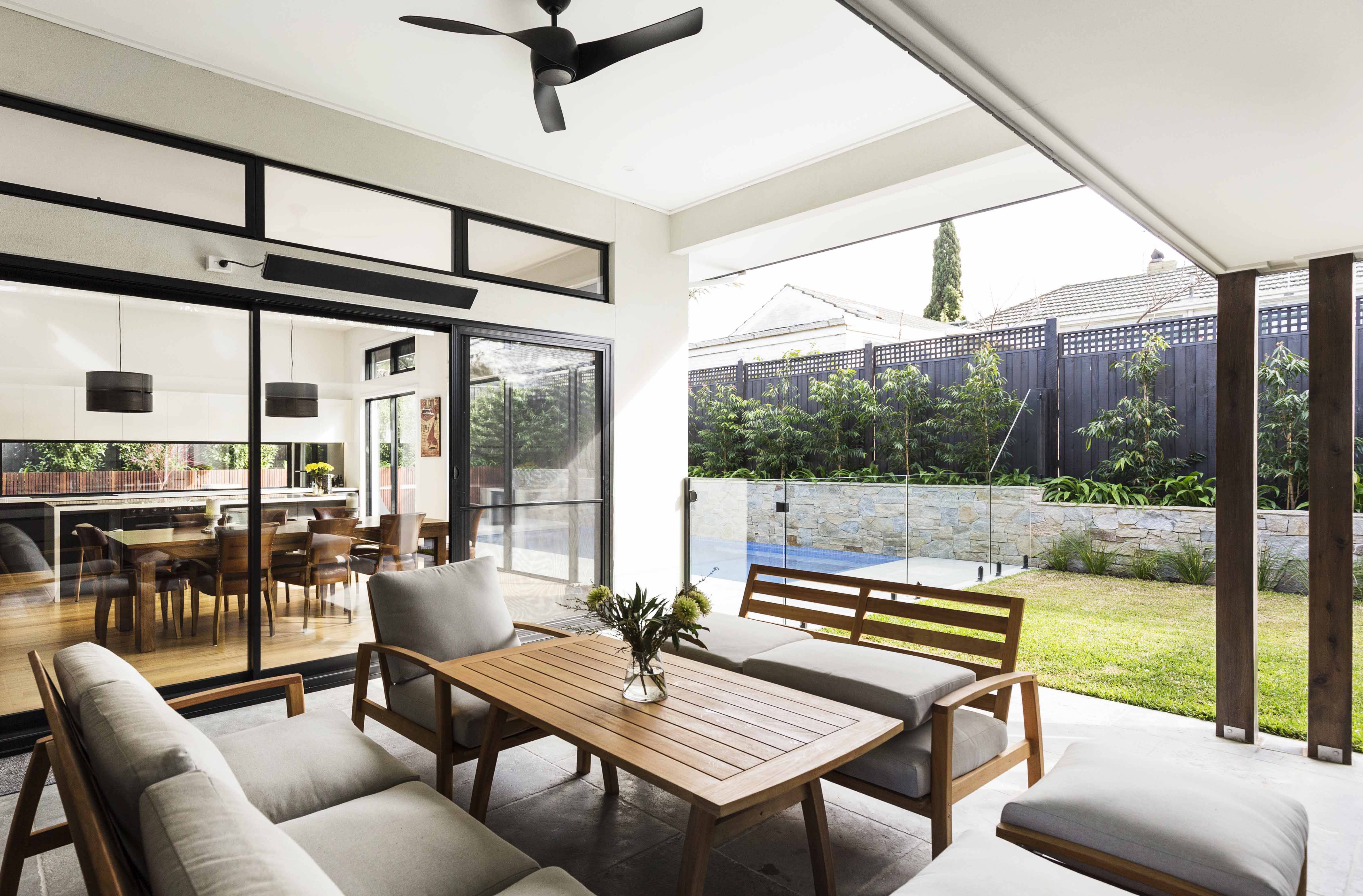 "We've been working with Monier for 14 years – it's been a long-term relationship, and we've been working with them pretty much since day one at Latitude 37," says Sfiligoj.
"For this particular site we wanted to pick something that was a darker colour tile and the Atura profile was definitely the one we wanted to go with. It has that almost flat profile, but with a slight ripple to it. With the darker colour (Sambuca), there are some sightlines for the roof where you just want a nice crisp line to work with, which is what we've gone for."
The final result is a contemporary façade with a striking black and white colour scheme. "We wanted to make sure that we had enough contrast between the render and cladding and the roof tile, and chose the fascia and gutter to be in the darker colour so it complements that scheme," he says.
Latitude 37 uses tiles for the majority of their designs, which Sfiligoj says "allows the roof to breathe, but also to house the heating/cooling".
"Also tiles just have a more traditional look; they're a lot softer when it comes to noise and rain and so forth, so that's all in consideration."
Beaumaris, like most Bayside suburbs receives a lot of exposure to the weather, with frequent strong winds and rain, making tiles a good choice for the location.
"When the high winds and the rain comes, you get that driven rain," says Sfiligoj. "From a sound point of view, you certainly don't want that clatter of the rain on the roof all the time."