Metallic Meets Terracotta
The current trend for new and renovated homes is introducing a grey-toned palette on exterior colours, which naturally extends towards roofing solutions. Monier Terracotta tiles are crafted in their factory in Victoria and each tile is baked at an extremely high heat so the colour sets in, because of this process and their high quality standards, a Monier terracotta tile is guaranteed for 50 years for both colour and performance, ensuring your home looks beautiful for generations to come.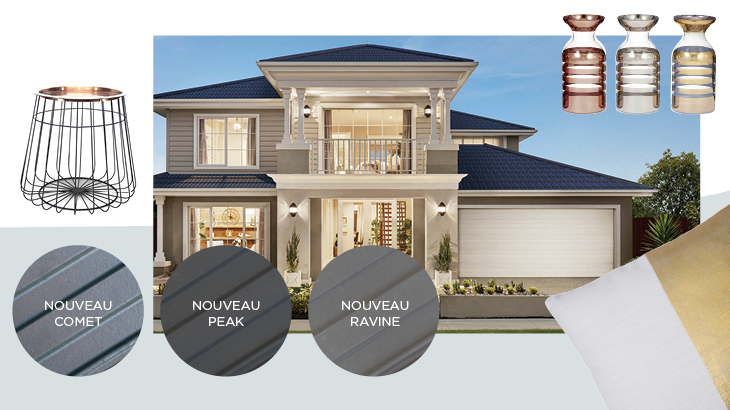 Comet
A softer shade of grey with a striking metallic finish, this comes in all three profiles, from the slimline Nullarbor to the classic Marseille and Nouveau, making it the perfect solution for a dramatic look.
Peak
A strong dark grey shade that works equally well in the Nullarbor, Marseille and Nouveau range, this complements a home with dark trims or a dramatically dark painted exterior.
Ravine
A subtle charcoal, ideally suited as a way of bringing an outdated exterior colour scheme into the modern era, this shade is available in the Nullarbor, Nouveau and Marseille profiles.