They are one of nature's earliest building materials – and they have never gone out of style. Terracotta roof tiles are embodied with an innate beauty and a rustic charm that has won over homeowners for centuries.

The evidence of the longevity of Terracotta is scattered throughout Europe (particularly the Mediterranean), where people have been protecting their family with Terracotta roof tiles for centuries. In China, the famous terracotta warriors have lasted for more than a thousand years.
Roofer Matt Boyall of DreamRoof (dreamroof.com.au) says that he likes to use Monier's Terracotta tiles because he says they are light and strong with no rough surfaces making them easy to work with.
"You also know that if you lay them right, they will look superb," he adds. "I am often replacing tiles that have lasted for more than 110 years so you just know you are dealing with quality that will last!"
Monier has three different profiles available in its Terracotta range – Marseille, Nouveau and Urban Shingle.
Marseille is all about creating a timeless look for your home, with a classic French-inspired terracotta roof profile. It has an extensive colour palette available.
Nouveau has a contemporary profile with distinctive ridges. Popular with modern new builds, it is a versatile design and available in eight different colours.
Urban Shingle is the epitome of contemporary styling, delivering a flat and seamless roof tile. Featuring all the premium qualities of Terracotta, including a modern selection of colours, Urban Shingle defies tradition. With a unique rolled nose, this tile is ideally suited to the Hamptons and Mid-Century Modern home-designs.
Here are five reasons to consider Terracotta for your roof: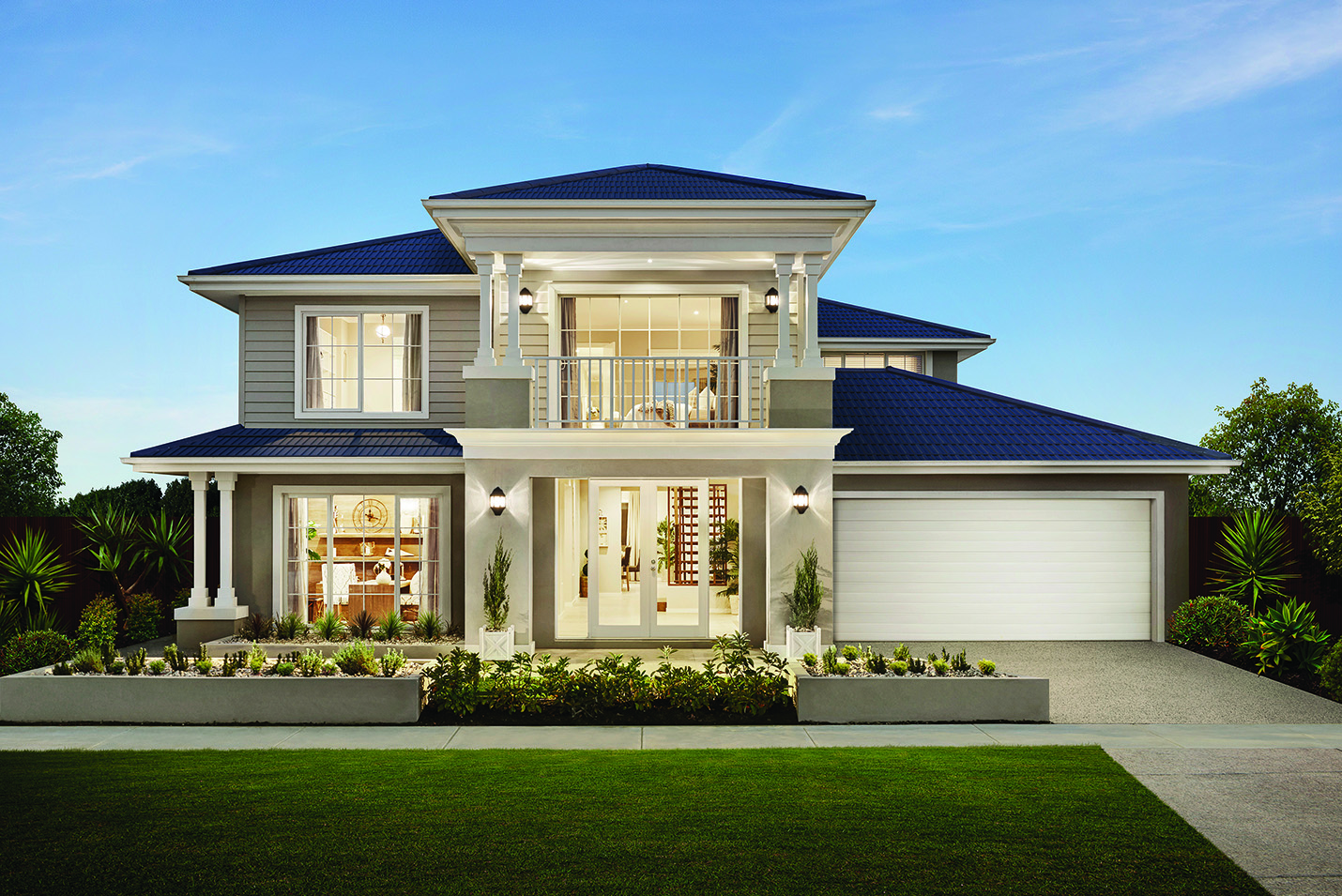 1. Natural materials
Monier Terracotta roof tiles are crafted by Australians using raw materials from the Australian landscape. Made from naturally occurring clays (which means the water running off your roof into rainwater tanks is clean and safe to drink), Terracotta uses ancient methods in its production that have been tried and tested for centuries. The material has a lower embodied energy, which means less energy is consumed in all processes involved in the manufacturing of a Terracotta tiled roof.
2. Long-lasting colour
The colour of Monier's Terracotta tiles is baked right through the tiles, resulting in colour that never fades – even under the harsh Australian sun. Monier's Terracotta tiles are guaranteed to retain their colour for a minimum of 50 years. All our Terracotta tile profiles are available in a variety of hues, from the traditional rich reds and oranges to contemporary shades such as dark grey, and even metallics.
3. Australian made
Every Monier Terracotta tile has been shaped, moulded, sourced and made in Vermont, Victoria. And because they are made locally, wait times for Monier tiles are vastly reduced – you won't need to wait weeks for them to be shipped from overseas. With less distance to travel, breakages in the tiles are rare, which result in more efficiency for everyone along the supply chain.
4. Natural insulation
Terracotta maintains a consistent temperature in your home, keeping your home cooler in summer and warmer in winter, creating a more controlled environment. Combined with sarking, the thermal properties and natural materials of Terracotta enhance breathability, creating a healthier home with less condensation and mould.
5. 50-year guarantee
Terracotta is known for its longevity – Monier guarantees their product for 50 years and most tiles will last decades longer. Terracotta roof tiles, once fired, are inert bodies, so no lead, cadmium or other heavy metals are used in the ceramic glazes. Terracotta tiles are low maintenance, so it is easy for their good looks to stand the test of time.