The houses around Massachusetts' Cape Cod have a wonderful calmness to them – a quiet simplicity as well as a relaxed holiday vibe.

That vibe is exactly what Claudine and Kane Sheppard wanted to capture when they built their latest project, a new Cape Cod-style home in Brisbane's Seven Hills, a mere five kilometres from the city centre.

This marks Claudine's third home build in a Cape Cod style, explaining that loves this look because of its timeless quality. "It's classic and it won't date," she says simply.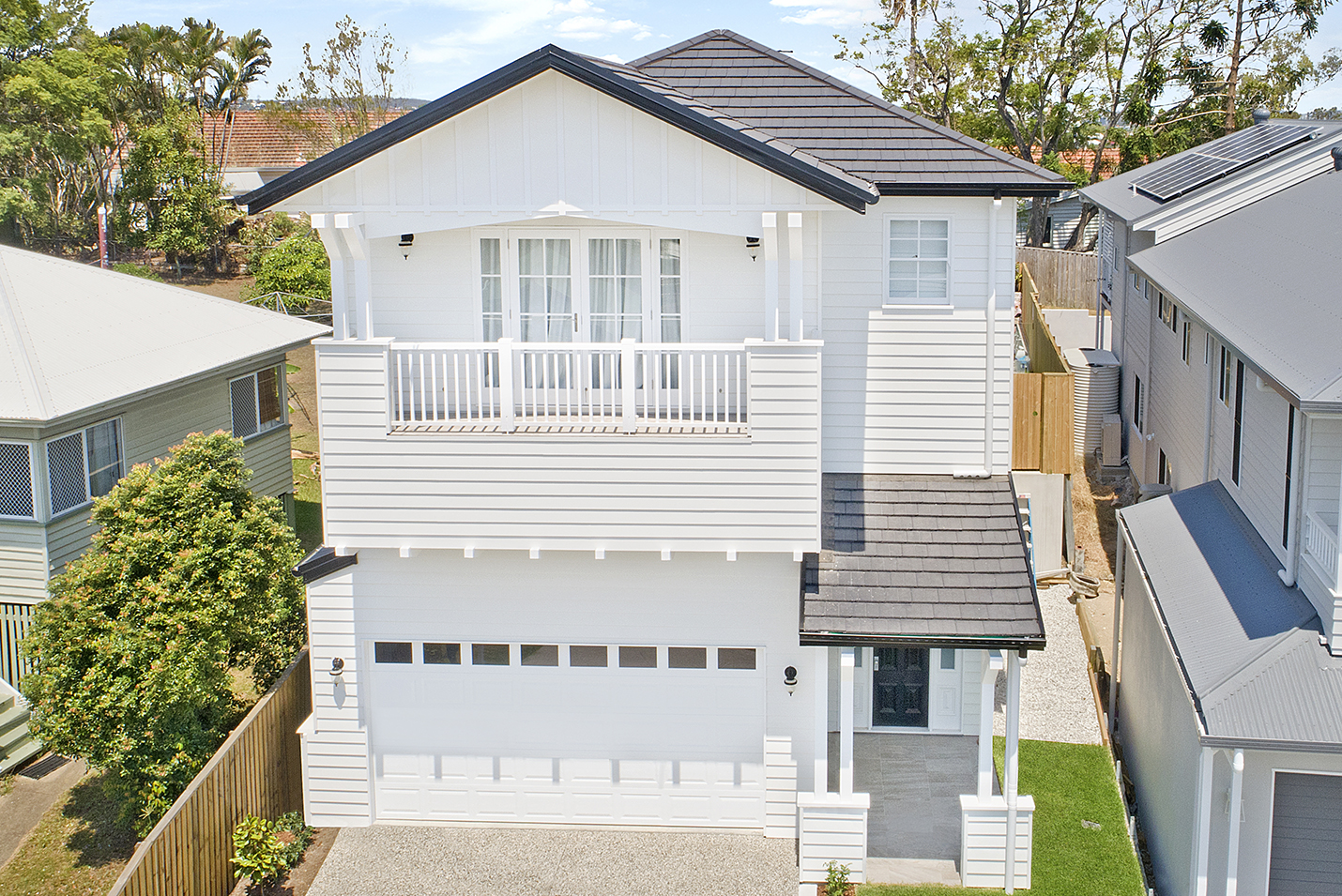 It is, however, the first house she has built using roof tiles instead of metal and she says that she is much happier with her choice this time around – she feels the tiles give her home a more authentic appearance; closer to the architectural style she was looking for.

"The main reason I went with that roof tile was because I wanted to keep the look, the authenticity, of the Cape Cod look. You don't have a Colorbond roof on a Cape Cod house."

Claudine chose Monier's Concrete colour-through Madison tiles in Soho Night because she felt they captured the shingle look she wanted. The fact that C-LOC technology helps to maintain the colour for longer also played a big part in her decision.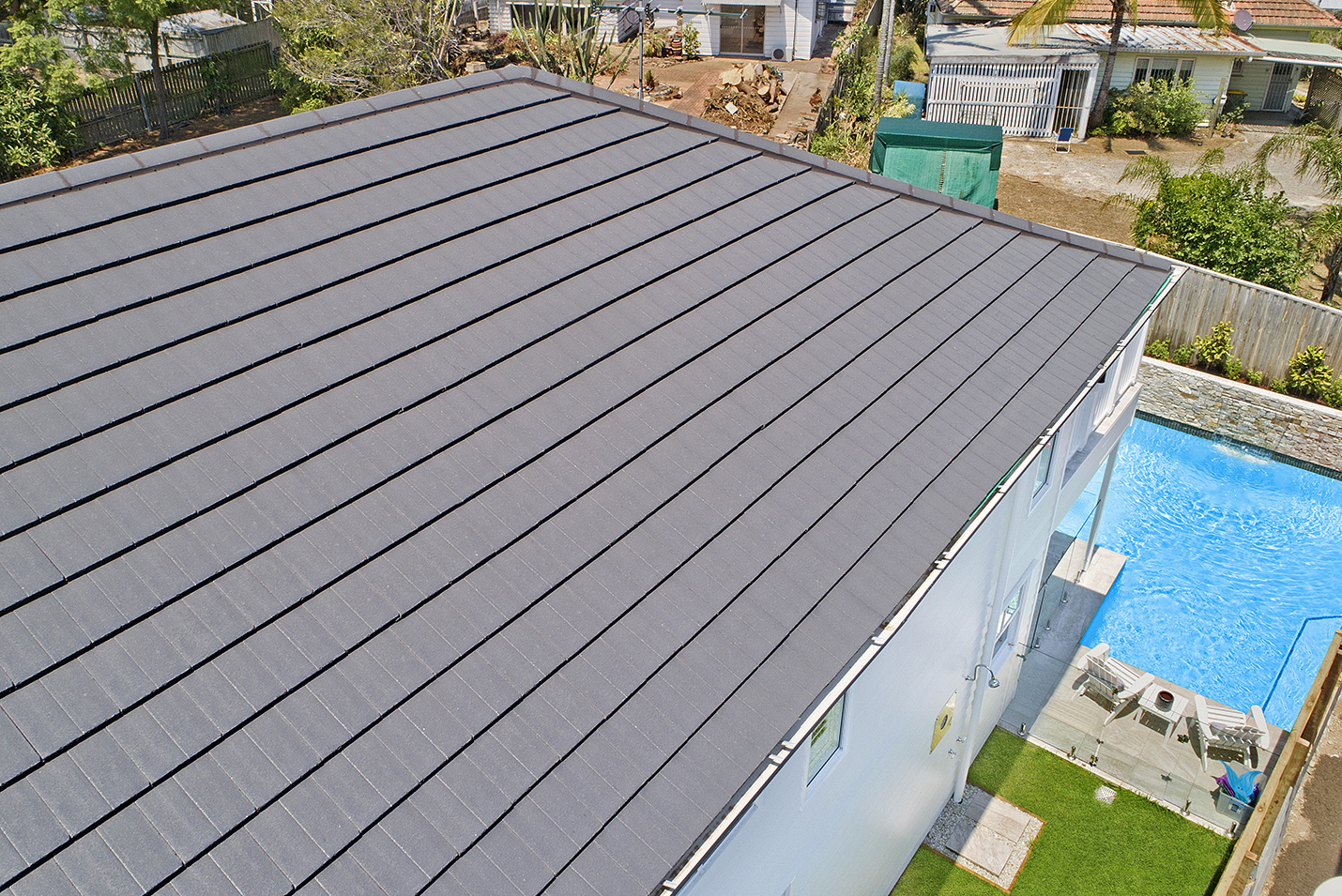 She decided on a classic black and white palette because she felt it would look good for years to come.

"I wanted to use the shingle-style tiles and felt the charcoal hue worked best with the black and white look" she says. "I looked at using white roof tiles, but I think the white ones are more suited to a contemporary modern look or a beach feel, not really for a classic look."

The new house is generously sized, with five bedrooms and a large kitchen/living space. Claudine designed it herself, using her experience on her previous two houses to get the floor plan to where she wanted it.

"I used lessons learnt on the other houses about what would work and what wouldn't work," she says. "I definitely adjusted it accordingly, so I didn't make any of the mistakes I had made previously."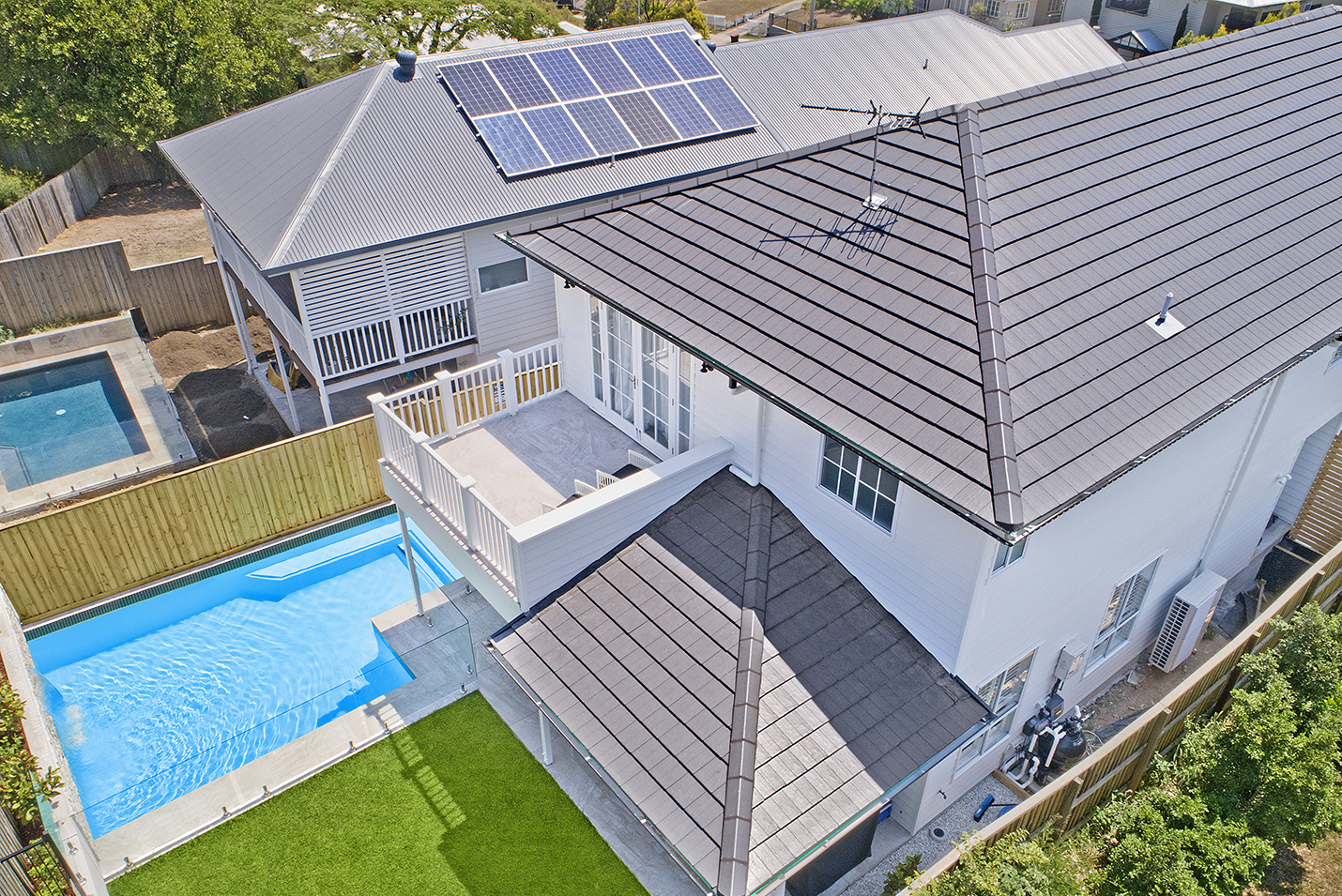 With the house complete, she says there are many things she loves about the final product. "I love the flow of the house," she explains. "I like the grand entrance and it's perfect for a family."

While she plans to spend a couple of years in this house at least, Claudine always planned the build with the idea of selling the house for a tidy profit, as she did with her previous projects. And building for a future sale influences certain decisions, she says.

"I definitely look at using classic options so that the house doesn't date," she says. "When I look to put something that's on trend into a house, I want the house to not need to be renovated in 10 years time. You need to get it right the first time, so it's going to last you a lifetime. I cannot see that you'll need to update those tiles."
KEY ELEMENTS OF THE HAMPTONS LOOK FOR NEW HOMES
The three must-haves for a Cape Cod exterior

1. Shingle look tiles
Dark flat-profile roof tiles are essential for an authentic Cape Cod-style roofline, says Claudine. She chose Monier's Concrete Madison tiles in Soho Night colour, which is a charcoal shade that mimics the look of slate, without the upkeep needed.

2. The right white
Claudine chose Dulux's Whisper White for the trim on the front of the house, which she felt works well in the bright Queensland sun. "I didn't want it to be too stark," she explains. "I didn't want the white to be too stark against the black. For me, a warmer white matches a black or a charcoal much better.".
3. The perfect black
The choice of Dulux's Monument for gutters and trims is popular at the moment, and complements the Soho Night colour of the Madison tiles. Claudine says she felt the charcoal tone adds character to the new build and matches well with the statement front door, which is painted in Deluxe Black.