On a section of five acres, this sprawling, single-level house is home to Bonnie, husband Nathan and their four energetic boys.

Bonnie's vision for her dream home was to create a 'modern coastal barn'. But there's a catch, the Hindmarsh's live in Sydney Hill's district, nowhere near the coast!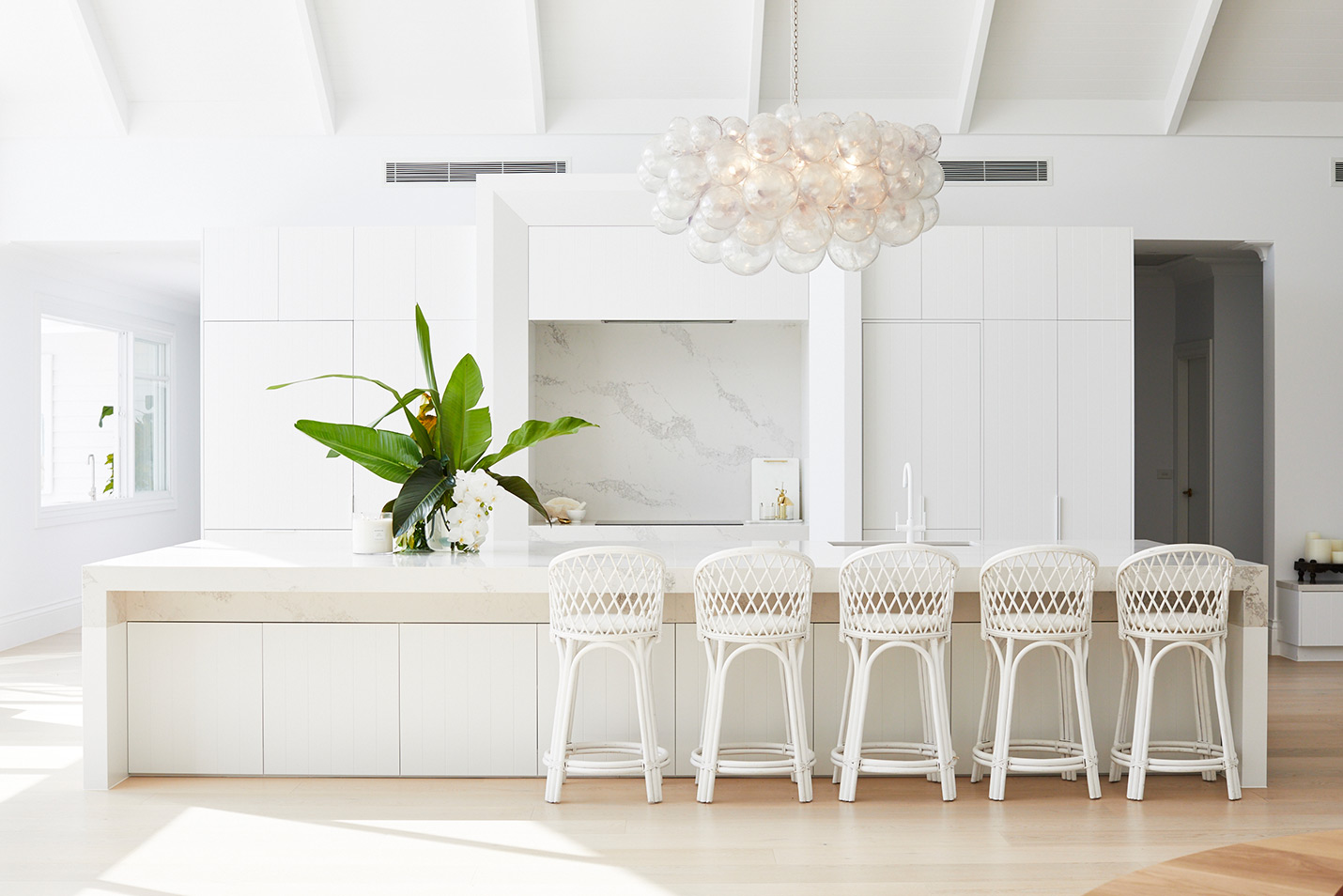 Choosing the right materials for her building project was essential in bringing Bonnie's modern coastal look to life. She's always been a massive fan of weatherboards and has a love of monochromatic white colour schemes. These were given factors when building her dream home and when it came to choosing a roof, she knew she wanted a shingle profile for her modern coastal barn – in white of course!

Monier Elemental Shingle in Salt Spray (how appropriate is that colour name for a coastal home!) turned out to be the perfect roof tile for this home. And the perfect material for a forever home too.
Bonnie loves the security of knowing her new roof will not rust or corrode, it is impact resistant, is designed for high-winds and features a long-lasting UV colour coating backed by a 10-year colour performance guarantee. Such important features for the harsh Australian climate. And essential when you're building a home with this much roof!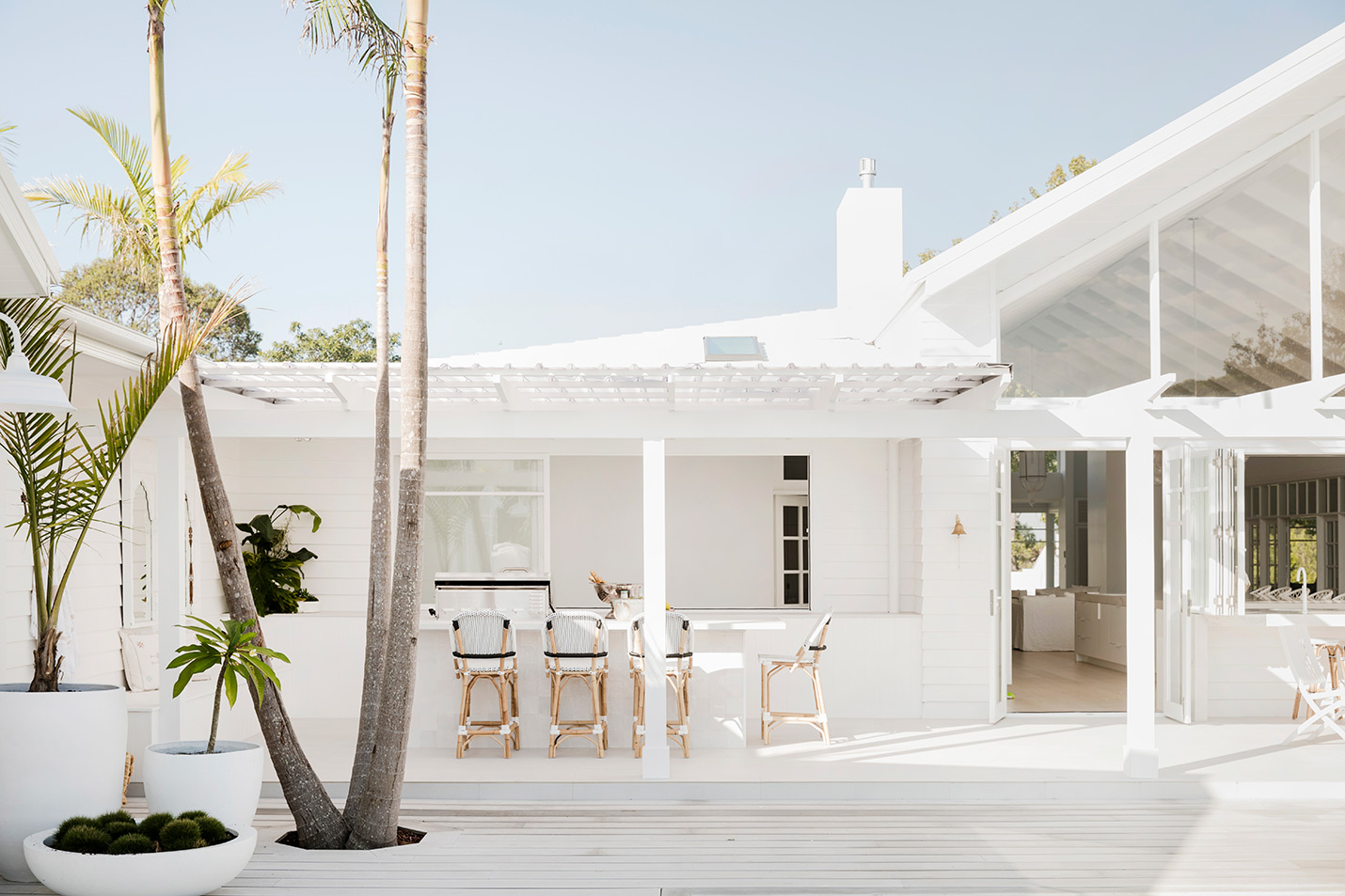 "I love it when I drive up to my home and the first thing I see is the beautiful Monier Elemental roof" says Bonnie. "It's really completed the modern coastal barn look, just as I envisaged. And it's not only lovely to look at, it's practical too."
Bonnie's top tips for creating a coastal house, away from the coast:
1. Floorplan
A one level home on a large section can allow you to create pavilions and courtyards. You can't help but feel like you're in a beach-side resort, looking out to lush gardens from every room.


2. Materials
Choosing the right building materials is essential in creating the coastal look. White weatherboards and Monier Elemental Shingle, in Salt Spray, proved to be the perfect combination to bring the look to life.


3. Landscaping
Lush, green, tropical planting will help give your home a coastal feel. Mature palms, scented frangipanis and green lawns will have you feeling like you're coast-side in no time.


4. Just add water
What's the next best thing to the ocean? A swimming pool! Positioning your pool front and centre of the outdoor area instantly adds a water feature that can be glimpsed from most rooms of the house. And what's more coastal than a water view?