There is no doubt that Australian homeowners have embraced the Hamptons look – it's a classic yet relaxed aesthetic that has fitted in well with the Australian lifestyle and passion for timeless design.
Hamptons-style houses have been pinned on many a Pinterest board; homeware companies have launched Hamptons ranges (think statement lights, blue and white bedlinen and white rattan furniture); and there's even a Hamptons-style home on The Block this year.
Beyond The Hamptons
Savvy volume builders such as Masterton Homes, however, have been working at evolving the signature Hamptons style beyond the gables and white timber trims into a more contemporary take on the style.
Masterton has just released a new design with a Hamptons façade – the Westwood – which takes the look to a whole new level and reflects the needs of modern Australian families.
Designer of the Westwood was Interior Design Manager at Masterton Homes, Madeleine Lock, who says she wanted to achieve an elegant, yet livable space with the design.
"I think Australia is really loving the Hamptons style," she says. "However, although we call it Hamptons, it doesn't really resemble much of the Hamptons; it's more our version of a coastal kind of style, but a little bit more traditional."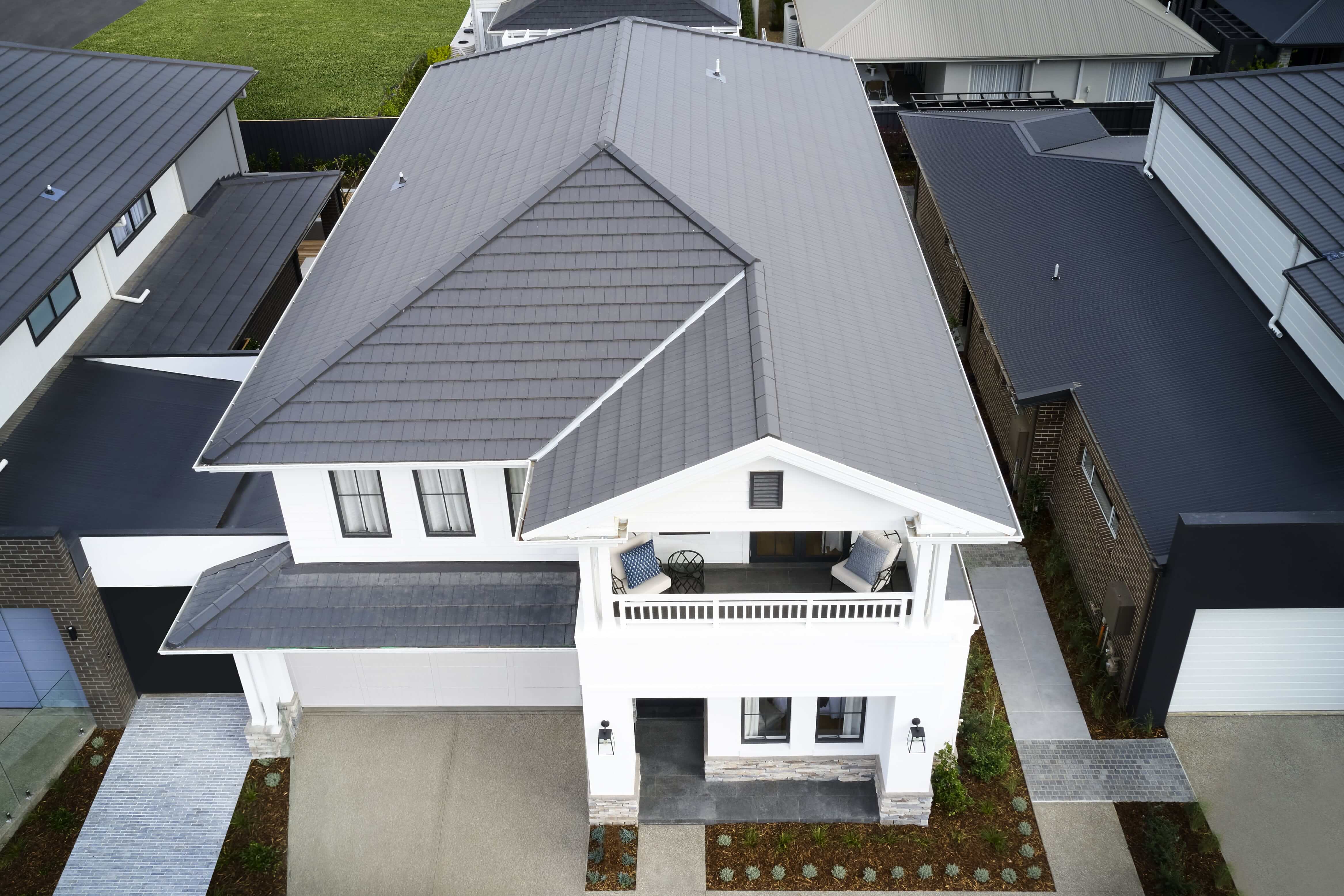 The Vision
"With the Westwood, I wanted it to feel somewhere that people can walk in and feel like it's very impressive, but still a place where you could live. It does have a very relaxed vibe – I used a lot of linens, a lot of textures, a lot of pattern, which made it feel cosy."
"I started with the vision of it being a little bit more coastal, but 'farmy' coastal. I thought it would really suit a place like Kiama where there is a lot of greenery around, but is still close to the ocean."
Lock has been with the company for about 11 years, but she's part of the Masterton family (her mother is Susan Masterton), so it's essentially her family business, something that is lovely – most of the time.
"We've got cousins and cousins of cousins and husbands of cousins involved in the business," she says. "Everyone's really involved and very passionate."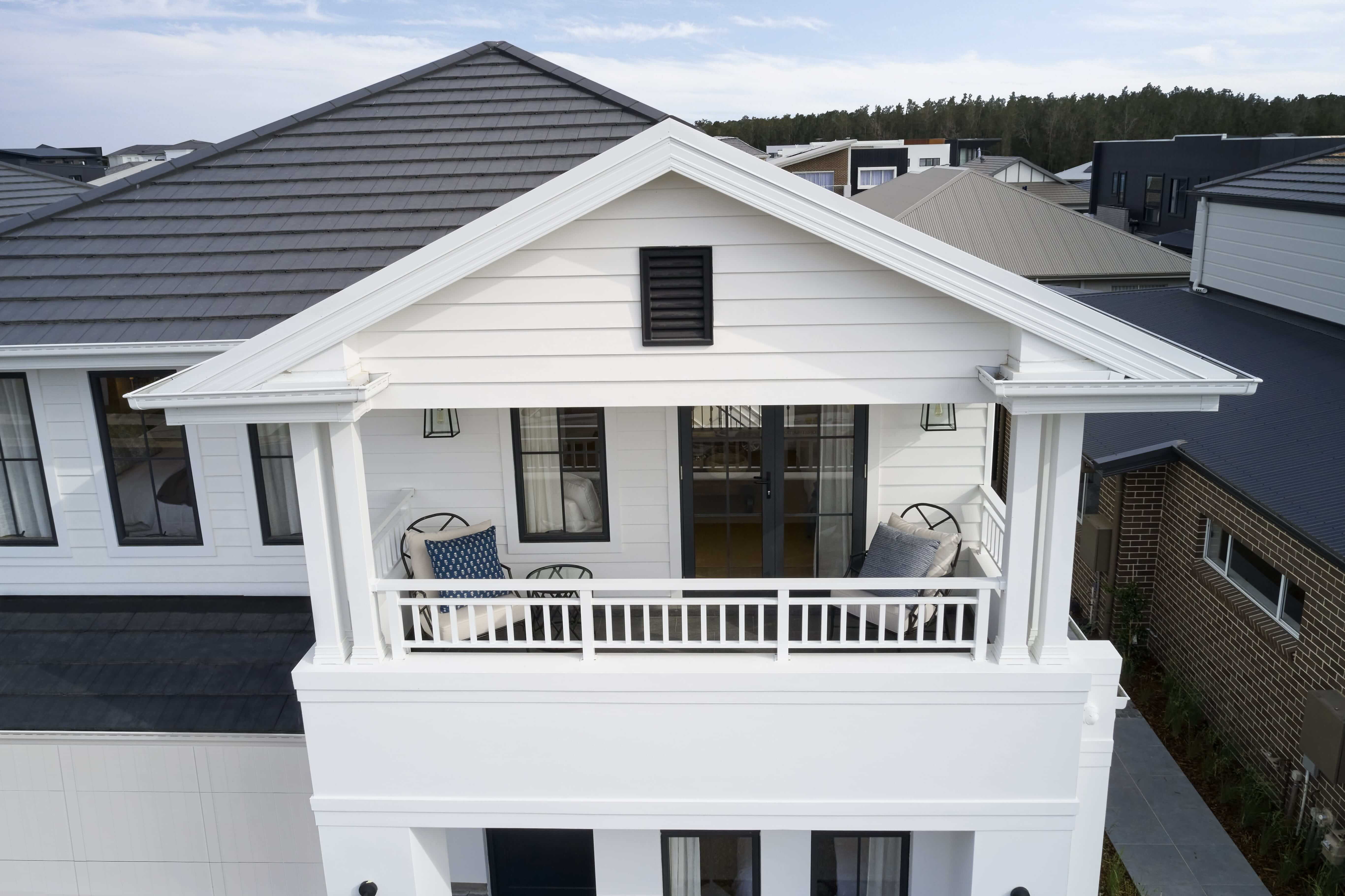 The Roof
When it came to choosing a roof tile style and colour for the Westwood, she says she went for a classic design – the Madison Concrete tile in Soho Night.
"I liked the fact that the Soho Night colour evokes a slate roof, and that really traditional feel," Lock explains. "But I also went with the Madison profile, which resembles a shingle in look and style, with that centre shadow line."
Lock says that she gravitated towards the Madison because it had a shingle look, but, like all concrete tiles, is easy to maintain.
"I felt like it really was in keeping with that traditional style," she adds. "But also, I loved the colour because it was a great contrast with the crisp white body of the home."
Like all Monier's Concrete tiles, the Madison comes with Monier's trademark C-LOC™ Technology, which provides 8 times better colour performance than standard Colorbond® Steel*. This means that the rich dark tones of the Soho Night shade will remain stronger for longer.
The choice of A-line Ridge for the Westwood adds to the streamlined look and creates a classic aesthetic as well.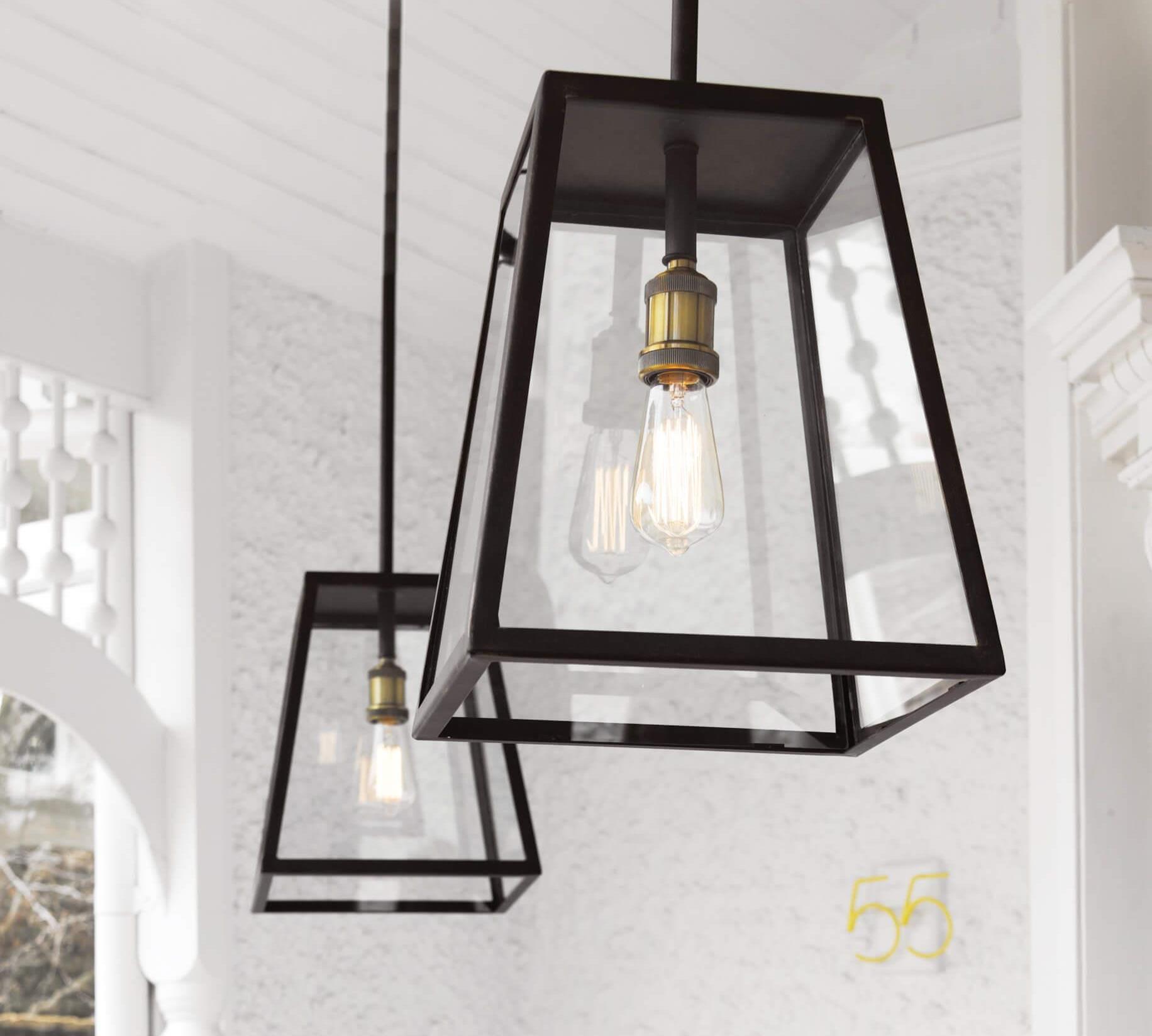 Get the look of the Westwood
1. Stylish, understated exterior lighting – Lock chose the classical styling of the Southhampton range from Beacon Lighting for the outside lights.
2. Monochromatic colour palette – the Westwood features Taubmans Crisp White, which is strongly contrasted with the choice of Monument on the windows and trims.
3. Shingle-look roof tiles, such as the Madison Concrete tiles in Soho Night.
*Product samples are independently tested in a NATA certified lab for 2,000 hours with cycles of UV exposure and condensation to simulate natural weather exposure. Testing has been performed on product samples of similar colour for fair comparison.